2019 Release & Renew Cleansing Ceremony




with Christina Wilke-Burbach

PhD

, RMT, CA


Saturday

December 28, 2019


2pm

to

5pm
at Mind, Soul, and Self LLC
1310 Wisconsin Ave in Sheboygan, WI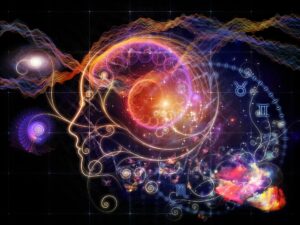 Registration closes December 26, 2019
About the event: Its the end of the year. Time to release energy, thoughts, patterns, and beliefs that no longer serve you a higher purpose to make way for all the blessings the new year has to offer. Join Christina Wilke-Burbach PhD for a 2019 Renew and Release Cleansing Ceremony.  We will begin the event by discussing our struggles/challenges from 2019 as well as thoughts, situations, people, places, and things that no longer serve us a purpose. Christina will then guide you through super-grounding, a process that helps the body to connect to earth energies and the earth's leylines through the earth star chakra, 12 inches below your feet. Super grounding not only connects us to earth energy, but also allows us to release unwanted excess energy. We will then cleanse and release low vibrating energy from your 8 main chakras and aura and release and dissolve negative energetic ties between you and another person(s) by cutting energetic cords. A cord is a negative energetic structure that ties you and another person together. When you form a relationship with a person, you make two types of connections. The first type of connection is the spiritual, positive bond that contains energies like unconditional love, good times and lessons learned together, fondness, affection – stuff like that. This is a positive cord that we never sever because it contains all that is good about the relationship. The second type of connection is a negative cord of attachment – this energetic structure is very different from the positive type because it contains all the negative energies (arguments, fights, etc) that have ever been a feature of your relationship. We will finish the ceremony with centering, integration, and mandala art-making. Includes a mini-intuitive reading for each participant. Make 2020 your best year yet by releasing the old to allow in the new! Fee: $50. Includes all materials.
About Dr. Christina: Christina Wilke-Burbach PhD, RMT, CA is a scholar, teacher, consultant, spiritual counselor, and holistic healing facilitator with 20 years of higher education and experience in psychology, and spirituality, and holistic healing. Her business is Mind, Soul, and Self LLC. She has her PhD in Health Psychology, Master's Degree in Clinical Psychology, 2 bachelor degrees in psychology and anthropology, a minor in Sociology, and is trained in Transpersonal Psychology, having studied with Stan Grof MD, PhD-the founder of the field. She is a Certified Aromatherapist, Herbalist, Master Gardener, Natural Perfumer, Reiki Master Teacher, Docent, Ordained Minister, Awakening Your Light Body Graduate, Intuitive, and Bodyworker. She is a published author and award-winning researcher and healthcare provider. She was an instructor in the Institute for Intuitive Arts and Sciences in Madison, WI. She strongly believes in empowering others to heal themselves. For more information, please visit https://mindsoulandself.com/about-dr-christina-wilke-burbach
Office Location: Mind, Soul and Self LLC/Dr. Christina Wilke-Burbach's Office is located in The Riverbend District of Sheboygan, Wisconsin (right by the Sheboygan River) at 1310 Wisconsin Avenue, 1st Floor, Sheboygan, WI 53081. Easily accessible from Highways 23 and 43. Located 50 minutes north of Milwaukee and 60 minutes south of Green Bay and Appleton, Wisconsin. If you are coming from out of town and want to stay overnight, the following hotels are all a mile from Dr. Christina's office: Blue Harbor (725 Blue Harbor Drive Sheboygan, WI 53081), Harbor Winds Hotel (905 S. 8th St, Sheboygan, WI 53081), Econolodge (723 Center Street) or The Grandstay Residential Suites (708 Niagara Ave Sheboygan, WI). We are a block away from Starbucks and Glas Cafe and 5 blocks away from downtown Sheboygan and restaurants like Field to Fork, Black Pig, Il Ritrovo, Paradigm, Urbane, and Trattoria Stefano. We are also 1/2 mile away from John Michael Kohler Arts Center and Stephanie Weill Performing Arts Center.
Registration: Registration closes December 26, 2019. Please contact Dr. Christina at 608.393.7353 or mindsoulandself@yahoo.com with any questions. Register by paying the fee below. Please note, due to limited space, fee is non-refundable if you cancel your attendance 48 hours or less from the start of the event.