Psychic September:
Gallery Reading with Psychic Medium Brenda LouAnn
Saturday September 28, 2019
7pm to 9:30pm
at Mind, Soul, and Self LLC
1310 Wisconsin Ave in Sheboygan, WI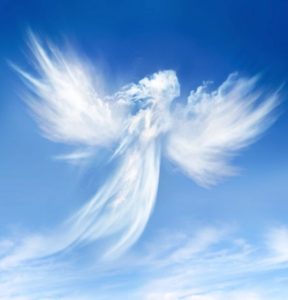 Space is limited! Registration closes September 26, 2019
Christina Wilke-Burbach PhD/Mind, Soul, and Self LLC is proud to host the talented psychic medium Brenda LouAnn. Christina and Brenda have collaborated together professionally for 10 years and are good friends. Christina highly respects Brenda's ethics and accuracy as a psychic medium. Those who have met Brenda can also attest her personality makes the Gallery events highly entertaining and enjoyable. Join us for Psychic Saturday Gallery Reading! This is a group event. Gallery readings are group intuitive readings and give participants an opportunity to receive messages from and communicate with loved ones, family, and friends who have passed on into the world of spirit. Space is limited so everyone can receive a message. You'll be able to ask questions and receive intuitive answers from Brenda. Gallery Readings bring the opportunity to witness mediumship, the spirit world, connection, and healing. This event will end with refreshments and an informal 30 minute Q & A with the Psychic Medium.
Energy Exchange: $65 per person. Includes attendance at 2-hour gallery reading, refreshments, and 30 minute Q & A session.
Preparation: Please arrive 10 minutes early so we can start on time. Please bring pen/paper to take notes. It is helpful to bring pictures of loved ones in spirit to help Brenda connect. For the best experience, please prepare and bring questions you would like to ask your loved ones. Please also turn off cellphones before you arrive. There are to be no interruptions or disturbances during the event.
Psychic Medium: Brenda LouAnn. Since an early age, Brenda has been blessed with the gifts of clairsentience and an inquisitive mind. These talents have lead her along numerous paths in life that few seldom trod. Let this gifted and insightful lady shine light onto your pathways through palmistry and the eyes of a psychic.
Your Hostess: Christina Wilke-Burbach PhD, RMT, CA is a scholar, teacher, consultant, spiritual counselor, and holistic healing facilitator with 20 years of higher education and experience in psychology, and spirituality, and holistic healing. She specializes in Women's Wellness. Her business is Mind, Soul, and Self LLC. She has her PhD in Health Psychology, Master's Degree in Clinical Psychology, 2 bachelor degrees in psychology and anthropology, a minor in Sociology, and is trained in Transpersonal Psychology, having studied with Stan Grof MD, PhD-the founder of the field. She is a Certified Aromatherapist, Herbalist, Master Gardener, Natural Perfumer, Reiki Master Teacher, Docent, Ordained Minister, Awakening Your Light Body Graduate, Intuitive, and Bodyworker. She is a published author and award-winning researcher and healthcare provider. She was an instructor in the Institute for Intuitive Arts and Sciences in Madison, WI. She strongly believes in empowering others to heal themselves. For more information, please visit https://mindsoulandself.com/about-dr-christina-wilke-burbach
Location: Mind, Soul and Self LLC/Dr. Christina Wilke-Burbach's Office is located in The Riverbend District of Sheboygan, Wisconsin (right by the Sheboygan River) at 1310 Wisconsin Avenue, 1st Floor, Studio 105, Sheboygan, WI 53081. Easily accessible from Highways 23 and 43. Located 50 minutes north of Milwaukee and 60 minutes south of Green Bay and Appleton, Wisconsin. If you are coming from out of town and want to stay overnight, the following hotels are all a mile from Dr. Christina's office: Blue Harbor (725 Blue Harbor Drive Sheboygan, WI 53081), Harbor Winds Hotel (905 S. 8th St, Sheboygan, WI 53081), Econolodge (723 Center Street) or The Grandstay Residential Suites (708 Niagara Ave Sheboygan, WI). We are a block away from Starbucks and Glas Cafe and 5 blocks away from downtown Sheboygan and restaurants like Field to Fork, Black Pig, Il Ritrovo, Paradigm, Urbane, and Trattoria Stefano. We are also 1/2 mile away from John Michael Kohler Arts Center and Stephanie Weill Performing Arts Center.
Registration: Space is limited! Registration closes September 26, 2019 or when space is full! Please contact Dr. Christina with any questions at mindsoulandself@yahoo.com. To register, please pay the $65 at the Paypal shopping cart below. Please note, due to the limited space at this event, if you cancel your attendance your payment is non-refundable. Also, please note that this is a safe space. By registering, you acknowledge that you understand this group is a safe, peaceful, and harmonious setting. No weapons (pepper spray, knives, guns, etc) are allowed. You agree to work well with others during the group and be peaceful, cooperative, and respectful. You agree to leave your cellphone in your car or purse and not use it during the group. Verbal aggression, physical aggression, disturbing the group, and interfering with others' experience is absolutely not tolerated. If you disturb the peace in any way, disrupt the group, or act inappropriately, you will be asked to leave immediately with no refund.