Goddess Gathering:
Spiritual Support Group
with Christina Wilke-Burbach PhD, RMT
Saturday November 23, 2019
9am to 1pm
at Mind, Soul, and Self LLC
1310 Wisconsin Ave in Sheboygan, WI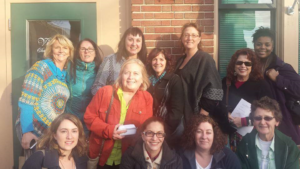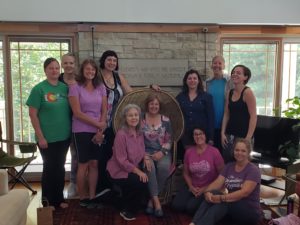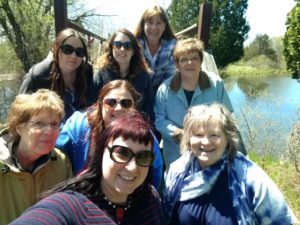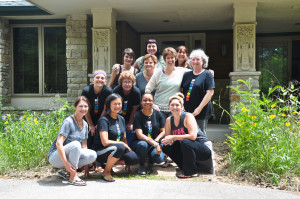 Space is limited.
Registration closes November 21, 2019
"People need to be in connection in order to change, open up, shift, transform, heal and grow" (Jordan & Hartling, 2002)
At the Goddess Gathering, come meet and connect with other women having spiritual experiences! The Goddess Gathering is a support group and sacred space for women looking for guidance, understanding, meaning, and connection on their spiritual journey. In this support group, members in similar spiritual situations come together for self-exploration, to share coping strategies, to feel more empowered, to find purpose, and for a sense of community. This support group may discuss relevant topics, share information, relate personal experiences, actively listen to and validate each others' experiences, provide sympathetic understanding, and establish a social network.
The Goddess Gathering is geared towards women sensitive to others' energy/emotions (Empaths), women undergoing a spiritual transformation, starseeders, lightworkers, shamans, Indigo/Rainbow/Crystal/Diamond Children, women who have had near-death experiences, mystical experiences, kundalini awakening, healing crisis, spiritual emergencies, ascension symptoms, past life experiences, experiences with the divine, peak experiences, dark night of the soul, drug and alcohol addiction as a spiritual awakening, crisis leading to personal transformation, intuitive/psychic/medium experiences, and other hard to describe spiritual experiences. The impossible is possible!
This is a safe, non-judgemental, and supported space to freely and openly discuss your journey and experiences, to connect, and to learn more about your own personal growth, spirituality, and healing. Any woman who has had spiritual experiences (such as those described above) and is on a spiritual journey is welcome – no matter if they are a "beginner" or more advanced. Christina facilitates and leads this group experience. For over 10 years, she has facilitated hundreds of group classes, retreats, and events with thousands of women. Part of the magic of these group events is the acceptance, connection, understanding, and community that is created. We use a women's circle format and each participant has time to discuss, provide feedback, ask questions, and share their experiences with the group. Receive mentoring and guidance from Christina and other group participants. Discuss common themes and topics. Everyone will also receive an intuitive message/mini-reading. Group will open and close with a guided meditation and after everyone has a chance to share, Christina may lead the group in a discussion of a relevant topic. Energy exchange: $25
Please note: This group should not take the place of regular mental and physical healthcare. You must be at least 18 to join this group.
2019/2020 Meetings: The Goddess Gathering will be held approximately every 6 to 8 weeks. After the November 23 group, the next group is scheduled for January 11, 2020. You are welcome to come once and check it out or attend every group for regular support, community, and guidance. We have a number of women that attend every group, some that attend once in a while as their schedule allows, and we usually have new women that come to check the group out every meeting. Christina also has a Facebook group for the Goddesses to stay connected to each other in between groups. Please note: There will be a special holiday edition of the Goddess Gathering in-between Christmas and New Years on Saturday December 28, 2019 from 9am to 1pm. The holiday season can be a joyous time for some and a time for sorrow for others. Whether you love this time of the year or can't wait for it to be over, come connect with like-minded women and celebrate and connect in a unique way. We will open with a guided winter solstice meditation, eat brunch, have a show and tell, small gift exchange, and end with mini-intuitive readings. Please bring a breakfast/brunch dish to pass, a wrapped white elephant/handmade/ gift to exchange, and a token/item to show and tell the group about your journey/life/hobbies/ect. Something that you want to share with the group about yourself. For example….crystals if you collect them, jewelry if you make it, tarot cards if you collect them, an important book that changed your life, art if you are an artist, etc. Energy exchange is $25. You must register for this in advance by December 26.
About Dr. Christina: Christina Wilke-Burbach PhD, RMT, CA is a scholar, teacher, consultant, spiritual counselor, and holistic healing facilitator with 20 years of higher education and experience in psychology, and spirituality, and holistic healing. She specializes in Women's Wellness. Her business is Mind, Soul, and Self LLC. She has her PhD in Health Psychology, Master's Degree in Clinical Psychology, 2 bachelor degrees in psychology and anthropology, a minor in Sociology, and is trained in Transpersonal Psychology, having studied with Stan Grof MD, PhD-the founder of the field. She is a Certified Aromatherapist, Herbalist, Master Gardener, Natural Perfumer, Reiki Master Teacher, Docent, Ordained Minister, Awakening Your Light Body Graduate, Intuitive, and Bodyworker. She is a published author and award-winning researcher and healthcare provider. She was an instructor in the Institute for Intuitive Arts and Sciences in Madison, WI. She strongly believes in empowering others to heal themselves. For more information, please visit https://mindsoulandself.com/about-dr-christina-wilke-burbach
Office Location: Mind, Soul and Self LLC/Dr. Christina Wilke-Burbach's Office is located in The Riverbend District of Sheboygan, Wisconsin (right by the Sheboygan River) at 1310 Wisconsin Avenue, 1st Floor, Studio 105, Sheboygan, WI 53081. Easily accessible from Highways 23 and 43. Located 50 minutes north of Milwaukee and 60 minutes south of Green Bay and Appleton, Wisconsin. If you are coming from out of town and want to stay overnight, the following hotels are all a mile from Dr. Christina's office: Blue Harbor (725 Blue Harbor Drive Sheboygan, WI 53081), Harbor Winds Hotel (905 S. 8th St, Sheboygan, WI 53081), Econolodge (723 Center Street) or The Grandstay Residential Suites (708 Niagara Ave Sheboygan, WI). We are a block away from Starbucks and Glas Cafe and 5 blocks away from downtown Sheboygan and restaurants like Field to Fork, Black Pig, Il Ritrovo, Paradigm, Urbane, and Trattoria Stefano. We are also 1/2 mile away from John Michael Kohler Arts Center and Stephanie Weill Performing Arts Center.
Registration: Space is limited! Registration closes November 21, 2019 or when space is full! Please contact Dr. Christina with any questions at mindsoulandself@yahoo.com. To register, please pay the $25 fee via the Paypal cart below. Please note, due to the limited space at this event, if you cancel your attendance your payment is non-refundable. Also, please note that this is a safe space open to women. By registering, you acknowledge that you understand this group is a safe, peaceful, and harmonious setting. No weapons (pepper spray, knives, guns, etc) are allowed. You agree to work well with others during the group and be peaceful, cooperative, and respectful. You agree to leave your cellphone in your car or purse and not use it during the group. Verbal aggression, physical aggression, disturbing the group, and interfering with others' experience is absolutely not tolerated. If you disturb the peace in any way, disrupt the group, or act inappropriately, you will be asked to leave immediately with no refund.