New Year, New You! Happy 2018!
Lets make this the best year yet!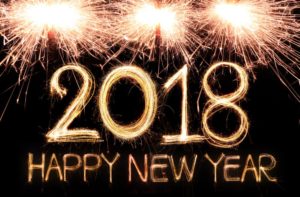 2018 Manifesting Specials from Dr. Christina Wilke-Burbach
Available until January 31, 2018
**
Purchase at the bottom of this page**
Manifesting Special #1 Includes:
60 minute downloadable manifesting class with a workbook in PDF form

A recorded 30 minute hypnosis session for 'Abundance and Success.'
The Chakras and the manifestation energy flow is vital to creation, completion, and success. This 60 minute class provides a good foundation to manifestation. Class covers the Root Chakra, Manifesting, Creating Abundance and Success. One of the functions of the Root Chakra is manifestation. The Root chakra is also the seat of financial security and satisfaction with job, career, and materials possessions. Learn how to manifest through your Chakras and pull the energy of creation and completion down through your Root Chakra to attract to you what you most desire. Class covers 8 Chakras (energy centers in the body) and reviews the areas of our life each Chakra governs. You will learn how to manifest through each Chakra one at a time. Then you will set your intentions and make a Chakra Focused Vision/Action Board. Price: $18. Purchase at bottom of this page. 
Manifesting Special #2 Includes:
The Entire 12 class chakra mini series!
All the Chakras and the manifestation energy flow is vital to creation, completion, and success. This Chakra Mini-Series includes 12 recorded online classes. Each class focuses on one chakra at a time and one theme of that Chakra. We begin at the Root Chakra and end at the Grand Central Sun. Each class in the Mini-Series is 40 to 75 minutes in length and is taught by Dr. Christina Wilke-Burbach. Each class also includes a workbook and a 30 minute recorded hypnosis session. This manifesting bundle includes over 12 hours of class, 12 workbooks, and 12 recorded hypnosis sessions!!! Click here for a full description of each class in the 12 class chakra series. Price: $80 ($100 off!!!). Purchase at bottom of this page.
Manifesting Special #3 Includes:
The Entire 12 class chakra mini series (described above)
60 minute 2018 Chakra Forecast OR 2018 Tarot Forecast Reading with Dr. Christina 
What does 2018 have in store for you? A 2018 Tarot forecast with Dr. Christina is a 60-75 minute long in-depth 18 part reading that will look at the upcoming year through the zodiac (one month at a time). We will look at your departing energies from last year (2017), each month individually (January to December 2018), and the year (2018) as a whole; including the main theme and lessons of 2018 for you, opportunities this year, challenges this year, and a message from the universe on how to approach things in 2018. Click here for more info on the 2018 Forecasts.
Take a journey through your Chakras and see what 2018 has in store for you! We will look at each of your 8 main chakras (root, sacral, solar plexus, heart, higher heart, throat, third eye, and crown), the challenges you will face in each chakra in 2018, your Chakra strengths, and solutions to bring your energy system/mind/body/spirit into balance. Click here for more info on the 2018 Forecasts.
Readings are available face to face at Mind, Soul, and Self LLC in Sheboygan, WI (2808 Kohler Memorial Drive), online via web-conferencing (Skype, Go to Meeting), or over the phone. Readings are also available via email (you do not need to be present. With your permission, Christina would type up your reading and email you the reading and a picture of your cards). The 2018 Chakra forecasts are 60 to 75 minute long readings and include a recording of your reading and pictures of your cards. Must be purchased and scheduled by January 31, 2018. Hours are flexible….days, evenings, and some weekends are available. After you purchase this manifesting special, please email Dr. Christina a few dates and times that would work for you. for your reading.  Price: The 12 class mini chakra series AND a 60 minute 2018 Forecast Intuitive Reading is $150. Purchase at bottom of this page.
ABOUT DR CHRISTINA WILKE-BURBACH: Christina Wilke-Burbach PhD, RMT, CA is a scholar, teacher, consultant, spiritual counselor,  and holistic healing facilitator with over 19 years of higher education and experience in psychology, spirituality, holistic healing, and natural health. Her business is Mind, Soul, and Self LLC. She has her PhD in Health Psychology, Master's Degree in Clinical Psychology, 2 bachelor degrees in psychology and anthropology, a minor in Sociology, and is trained in Transpersonal Psychology. She is a Certified Aromatherapist, Herbalist, Reiki Master Teacher, Ordained Minister, Awakening Your Light Body Graduate, Intuitive, and Bodyworker. She specializes in women's wellness, holistic healing, personal growth, and spiritual development. Christina is an expert in working with the Chakras. The Chakras are the foundation of her business. She has presented at academic conferences and has taught hundreds of classes, workshops, and group sessions throughout the Midwest and beyond. She is a published author and award winning researcher and healthcare provider. She was an instructor in the Institute for Intuitive Arts and Sciences in Madison, WI. She combines science with intuition. She strongly believes in empowering others to heal themselves. For more information, please visit https://mindsoulandself.com/about-dr-christina-wilke-burbach/
Registration Info: Contact Dr. Christina with questions at mindsoulandself@yahoo.com or 608.393.7353. Payment in full is required before any class materials will be sent to you. All sales are final. After payment is received, within 24 to 48 hours Dr. Christina will email you the link to access the online classes, recordings, workbooks, and materials.