Manifesting through the Chakras in 2020



with Christina Wilke-Burbach

PhD

, RMT, CA
Saturday
January 4, 2020


9am to 12pm

at Mind, Soul, and Self LLC
1310 Wisconsin Ave in Sheboygan, WI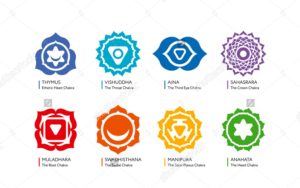 Registration closes January 2, 2020
It's the New Year, a time associated with fresh starts and new beginnings. Join us to learn how to manifest through your Chakras and attract to you what you most desire. We will cover 8 Chakras (energy centers in the body) and review the areas of our life each Chakra governs. We will learn how to manifest through each Chakra one at a time. Dr. Christina will lead you through an abundance and manifesting hypnosis/guided imagery session to plan the seeds of success in your consciousness.  We will cover other manifesting, creation, success, prosperity, and abundance techniques. Then we will set our intentions and each make a Chakra Focused Vision Board and Manifestation Box. Includes a 2020 Forecast mini-intuitive reading for each participant. Make 2020 your best year yet! Fee: $50. Includes all materials.
About Dr. Christina: Christina Wilke-Burbach PhD, RMT, CA is a scholar, teacher, consultant, spiritual counselor, and holistic healing facilitator with 20 years of higher education and experience in psychology, and spirituality, and holistic healing. Her business is Mind, Soul, and Self LLC. She has her PhD in Health Psychology, Master's Degree in Clinical Psychology, 2 bachelor degrees in psychology and anthropology, a minor in Sociology, and is trained in Transpersonal Psychology, having studied with Stan Grof MD, PhD-the founder of the field. She is a Certified Aromatherapist, Herbalist, Master Gardener, Natural Perfumer, Reiki Master Teacher, Docent, Ordained Minister, Awakening Your Light Body Graduate, Intuitive, and Bodyworker. She is a published author and award-winning researcher and healthcare provider. She was an instructor in the Institute for Intuitive Arts and Sciences in Madison, WI. She strongly believes in empowering others to heal themselves. For more information, please visit https://mindsoulandself.com/about-dr-christina-wilke-burbach
Office Location: Mind, Soul and Self LLC/Dr. Christina Wilke-Burbach's Office is located in The Riverbend District of Sheboygan, Wisconsin (right by the Sheboygan River) at 1310 Wisconsin Avenue, 1st Floor, Sheboygan, WI 53081. Easily accessible from Highways 23 and 43. Located 50 minutes north of Milwaukee and 60 minutes south of Green Bay and Appleton, Wisconsin. If you are coming from out of town and want to stay overnight, the following hotels are all a mile from Dr. Christina's office: Blue Harbor (725 Blue Harbor Drive Sheboygan, WI 53081), Harbor Winds Hotel (905 S. 8th St, Sheboygan, WI 53081), Econolodge (723 Center Street) or The Grandstay Residential Suites (708 Niagara Ave Sheboygan, WI). We are a block away from Starbucks and Glas Cafe and 5 blocks away from downtown Sheboygan and restaurants like Field to Fork, Black Pig, Il Ritrovo, Paradigm, Urbane, and Trattoria Stefano. We are also 1/2 mile away from John Michael Kohler Arts Center and Stephanie Weill Performing Arts Center.
Registration: Registration closes January 2, 2020. Please contact Dr. Christina at 608.393.7353 or mindsoulandself@yahoo.com with any questions. Register by paying the fee below. Please note, due to limited space, fee is non-refundable if you cancel your attendance 48 hours or less from the start of the event.