New Year 2019 Tarot & Chakra Forecasts
with Christina Wilke-Burbach PhD, RMT, CA
Available in Sheboygan WI, Over the Phone, and Via Web-Conferencing
Available from 12/15/18 until 1/31/19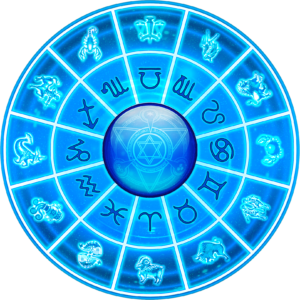 2019 Tarot Forecasts with Dr. Christina: What does 2019 have in store for you? A 2019 Tarot forecast with Dr. Christina is a 90+ minute long in-depth, 18 part intuitive Tarot reading that will look at the upcoming year through the zodiac (one month at a time). We will look at your departing energies from last year (2018), each month individually (January to December 2019), and the year (2019) as a whole; including the main theme and lessons of 2019 for you, opportunities this year, challenges this year, and a message from the universe on how to approach things in 2019.
2019 Chakra Forecasts: This is an in-depth, 24 part intuitive Chakra reading. We will look at each of your 8 main chakras (root, sacral, solar plexus, heart, higher heart, throat, third eye, and crown), the challenges you will face in each chakra area in 2019, your Chakra strengths, and solutions to bring your energy system/mind/body/spirit into balance in 2019.
About Christina Wilke-Burbach PhD, RMT, CA: Tarot Readings and Chakra Readings with Dr. Christina are unique as she uses them as a Spiritual Psychology, personal growth, and counseling tool. She has a PhD in Health Psychology, a Masters Degree in Clinical Psychology, a Bachelors Degree in Psychology, a Bachelor's Degree in Anthropology, a Minor in Sociology, and is trained in Transpersonal Psychology having studied with Stan Grof MD, PhD, the founder of the field. She is also a Reiki Master Teacher and ordained non-denominational minister. Intuitive readings with Dr. Christina can also include counseling, depth psychology, and information on archetypes, astrology, the hero/heroine's journey, and rites of passage.
Tarot Cards Readings with the following decks are available:
The Original Rider-Waite

White Light Tarot (Chakra and Reiki deck)

Aleister Crowley's Thoth Tarot

Jungian Tarot (Carl Jung)

The Hermetic Tarot

Angel Tarot

New Earth Tarot (circle mandala cards)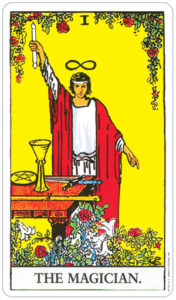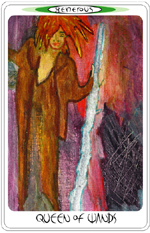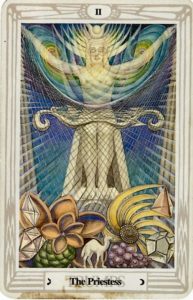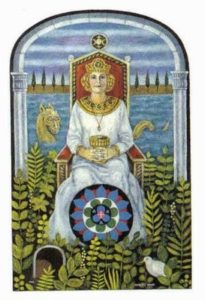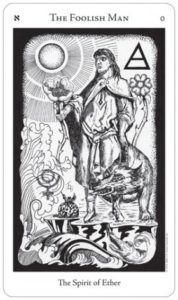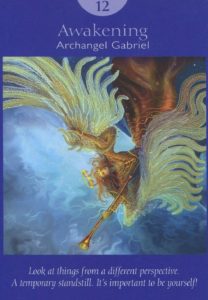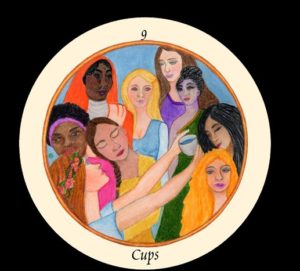 Location and Fee: Tarot and Chakra Forecast Readings are available face to face at Mind, Soul, and Self LLC in Sheboygan, WI (1310 Wisconsin Ave), online via web-conferencing (Skype, Go to Meeting), or over the phone. Readings are also available via email (you do not need to be present. With your permission, Christina would type up your reading and email you the reading and a picture of your cards). The 2019 Chakra forecasts are 90+ minute long readings and are $119 (90-minute readings with Christina are normally $150). Must be purchased and scheduled by January 31, 2019.
To Make an Appointment: Email Christina at mindsoulandself@yahoo.com or call 608.393.7353 to schedule. Appointments MUST be scheduled at least 24 to 48 hours in advance. Same day appointments are not available. Times are flexible and can include morning, afternoon, and evening times. When you are scheduling your appointment, please tell Christina which deck you would like me to use in your reading. Also, please tell say if you would like a reading face to face, over the phone or webcam/Skype. Hours are flexible….days, evenings, and some weekends are available. After you purchase the reading, please email Dr. Christina a few dates and times that would work for you. Readings are also available via email (you do not need to be present. With your permission, Christina would type up your reading and email you the reading and a picture of your Tarot cards). All readings must be prepaid at least 24 hours before your scheduled time.
To purchase: https://www.paypal.me/mindsoulandself. Each 90-minute reading is $119. Make a note that the payment is for a Tarot Forecast or a Chakra Forecast. Please note, all sales are final.