HUGE CLEARANCE SALE!
We are discontinuing and retiring this aromatherapy series. It is available online only for $50 (Normally $200) until October 31, 2019. Please note, Dr. Christina does not offer or teach any aromatherapy classes face to face anymore. They are available online only. Purchase at bottom of this page.
Conception to Delivery and Beyond: Essential Oils, Hydrosols, & Herbs for Conception, Pregnancy, Labor, Postpartum, Infants, and Children
Online Series With Christina Wilke-Burbach PhD, RMT, CA & Nikki Mehlhorn RN, CA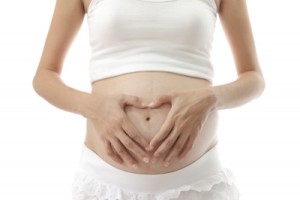 About the series: Join Certified Aromatherapists, holistic healers, and healthcare professionals Christina Wilke-Burbach PhD and Nikki Mehlhorn RN for a natural health journey through pregnancy to childhood! This four-part series covers how to safely use essential oils, herbs, and hydrosols to support holistic health and wellness from conception and beyond! There are varying viewpoints on the use of essential oils during pregnancy (and with infants and children) with one extreme stating to never use oils and the other extreme stating all oils are ok to use internally and externally. We present a safe and balanced approach to the use of essential oils and discuss aromatherapy techniques and other Complementary and Integrative approaches as women try to conceive, to support wellness in all stages of pregnancy, to assist with labor and delivery, for postpartum care, breastfeeding, and with infants and children. Often herbs and hydrosols can be safer and more effective options for pregnant women and infants/children, so students will learn how to blend essential oils, herbs, and hydrosols together to best serve their clients, friends, and family. Please note, this is a brand neutral class. We do not promote any brand of essential oils. It is up to the student to find a company or companies that they trust. Each class includes a detailed workbook and additional written materials. Each class is 4 hours long for a total of 16 hours of class time. 
• Class One covers Aromatherapy and Herbal basics, essential oil blending, herbal preparations, safety, interactions, considerations, and abortificacents. This class provides the foundation for the entire series. 4 hours long. Fee: $50 for the whole series! On Clearance until 10/31/19
• Class Two covers the use of essential oils, herbs, hydrosols, and other natural health techniques from Conception throughout Pregnancy. Class covers aphrodisiac and stress-reducing oils and herbs to assist in conception and aromatherapy and herbal techniques from 1st to 3rd trimester. 4 hours long. Fee: $50 for the whole series! On Clearance until 10/31/19
• Class Three covers the use of essential oils, herbs, hydrosols, and natural health techniques to assist in Labor and Delivery and for Postpartum care, including breastfeeding and healing stretch marks, episiotomies, etc. 4 hours long. Fee: $50 for the whole series! On Clearance until 10/31/19
• Class Four covers the use of essential oils, herbs, and hydrosols with Infants and Children. 4 hours long. Fee: $50 for the whole series! On Clearance until 10/31/19
Recommended Books:
Essential Oil Safety, 2nd edition by Robert Tisserand and Rodney Young; Aromatherapy and Herbal Remedies for Pregnancy, Birth, and Breastfeeding by Demetria Clark; Botanical Safety Handbook by the American Herbal Products Association.
Prerequisites:
Class is entry level and open to anyone. There are no prerequisites.
Timeframe:
Timeframe to complete is self-paced. There is no deadline.
Tuition: $50 for the whole series! On Clearance until 10/31/19
For more information about our online classes: click here
Optional Individual Consultations with Christina: You can add phone or web consultations with Dr. Christina to your class experience for $40 per 30 minutes. You can schedule one consultation at the beginning of the program or you can schedule a consultation after each class. Email Dr. Christina to schedule your consultation(s). You can pay for them here: https://www.paypal.me/mindsoulandself
About Christina Wilke-Burbach, PhD, RMT, CA
Christina is a leading aromatherapy professional and teacher in the Midwest. She has been professionally using aromatherapy for over 20 years. Christina is a Member of the American Botanical Council and is frequently interviewed by magazines and radio shows about aromatherapy. She is a Holistic Healing Facilitator, Certified Aromatherapist, Herbalist, Master Gardener, wellness consultant, Reiki Master Teacher, ordained minister, intuitive, light worker, and an Awakening Your Light Body Graduate. Her business is Mind, Soul, and Self LLC based out of WI and specializes in Women's Wellness. She has her PhD in Health Psychology. Her doctoral research focused on mind/body techniques and cardiovascular disease. She has a Masters degree in Clinical Psychology, 2 bachelor degrees in Psychology and Cultural Anthropology, and a minor in Sociology. She worked in the mental health, health care, and addiction fields before starting her own business in 2007. She has studied with Stan Grof, MD, PhD, the co-founder of the field of Transpersonal Psychology. She has presented at academic conferences and has taught hundreds of classes, workshops, and group sessions throughout the Midwest and beyond. She is a published author and award winning researcher and healthcare provider. She was an instructor in The Art of Healing School of Energy Medicine in Milwaukee, WI and was an instructor in the Institute of Intuitive Arts and Sciences in Madison, WI. She supervised graduate student research in the psychology department at Cardinal Stritch University. She combines science with intuition. For more info, please visit: https://mindsoulandself.com/about-dr-christina-wilke-burbach/
About Nikki Mehlhorn RN, CA
Nikki is a Registered Nurse, Certified Aromatherapist, Reiki Master Practitioner, Aroma Touch Technique Practitioner and trained in Chakra balancing, Emotional Freedom Techniques (EFT), and Healing Touch. She is the creator of an amazing healing modality she has termed Aroma Light Technique. This technique utilizes a light touch topical application of essential oils, foot reflexology, and Reiki/Healing Touch to enhance relaxation and stress reduction, promote healing, boost vital life force energy, and supports balance and harmony of your mind/body/spirit. She is also currently obtaining her doula certification. Nikki has an Associate Degree in Nursing from Northeast Wisconsin Technical College and a Bachelor's Degree in Nursing from Concordia University of Wisconsin. She started Nikki's Natural Way in 2013 and specializes in holistic wellness, Aromatherapy and Energy Medicine. She has worked as a nurse since graduating in 2008 and believes in an integrative approach to wellness. Bringing together western medicine and alternative medicine to expand the potential for healing with a "whole" body approach to wellness. Prior to starting nursing school, Nikki served four years in the United States Navy. This experience taught her attention to detail, the importance of communication and listening, and ingrained the core values of Honor, Courage and Commitment which she applies to all that she does. She believes strongly in creating a safe and comfortable environment for all who come to see her.
Registration: Contact Christina Wilke-Burbach with questions at mindsoulandself@yahoo.com or 608.393.7353. Payment in full is required before any class materials will be sent to you. All sales are final. $50 for the whole series! On Clearance until 10/31/19. After payment is received, within 24 to 48 hours Dr. Christina will email the student the link to the classroom (class recordings, class workbooks, and additional materials). For more info about our online classes please click here