Autumn Equinox Tarot Readings
9/21/2020 to 9/26/2020
With Christina Wilke-Burbach PhD
Available Over the phone & webcam/Zoom/Skype
$65 for 60 minutes
By appointment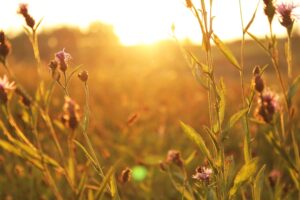 September 22, 2020 is the autumn equinox. The autumn equinox symbolizes the balance between Spiritual Light and Darkness as the day and night are of equal length. This duality between light and dark exists within humanity, and in the work of spiritual transformation. All things must die before they can be reborn, all spiritual ascent requires descent first, and all those who long for light must firstly face their own inner darkness and overcome it. What was known to the ancients, and is known by mystics here today, is the part darkness plays in the work of spiritual transformation. At the autumn equinox, the time of balance between night and day, before the growth of darkness, the mystic must arrive at balance and from there descend. The autumn equinox is when the person working towards enlightenment, must descend with the aid of their divine mother (the female warrior goddess) into the underworld, chaos, or abyss, to fight the egos, shadow, and darkness within, to emerge with the light and knowledge gained in darkness and later ascend and be reborn on the Winter Solstice. What needs to die within you before you can be reborn? What no longer serves you a purpose? What do you need to release? Your autumn equinox tarot reading will focus on releasing the darkness and facing your shadow so you can engage Total Transformation – whatever that looks like for you. What does the big Shift in your life look like? What real change needs to take place? What are the sources of your vital energy to get you through this time? What are you clearing and releasing that no longer serves you a purpose? What tools, skills, and gifts are there to aid you in your journey?
Fee: 60 minute reading for $65 (normally $100). Appointment required. To Make an Appointment, email Christina at mindsoulandself@yahoo.com or call 608.393.7353 to schedule. Please schedule appointments 24 to 48 hours in advance. Same day appointments may be available. Times are flexible and can include morning, afternoon, and evening times. When you are scheduling your appointment, please tell Christina which deck you would like to use in your reading. Also, please say if you would like a reading over the phone or webcam/Skype/Zoom. All readings must be prepaid before your scheduled time. Please pay at shopping cart at bottom of this page.
Tarot Readings with Dr. Christina: Tarot Readings with Christina are unique as she uses them as a Spiritual Psychology, personal growth, and counseling tool. She has a PhD in Health Psychology, a Masters Degree in Clinical Psychology, a Bachelors Degree in Psychology, a Bachelor's Degree in Anthropology, a Minor in Sociology, and is trained in Transpersonal Psychology having studied with Stan Grof MD, PhD, the founder of the field. She is also a Reiki Master Teacher and ordained non-denominational minister. Tarot readings with her can also include counseling, depth psychology, and information on archetypes, astrology, the hero/heroine's journey, rites of passage, and the chakras.
Phone and Web Appointments: Appointments available to anyone anywhere in the United States and Canada! Christina offer sessions, consultations, and appointments (web conferencing) via Skype and Zoom. You will need a webcam and speakers for a web appointment. You may also use a smartphone, laptop, or tablet. Also available for phone sessions. 
Tarot Cards Readings with the following decks are available:
The Original Rider-Waite

White Light Tarot (Chakra and Reiki deck)

Aleister Crowley's Thoth Tarot

Jungian Tarot (Carl Jung)

The Hermetic Tarot

Angel Tarot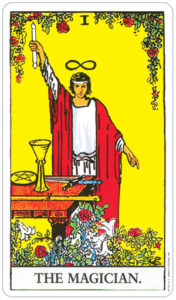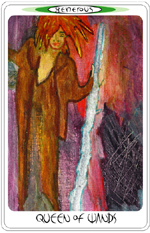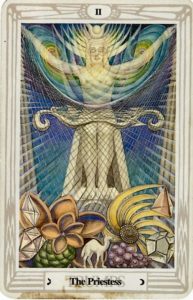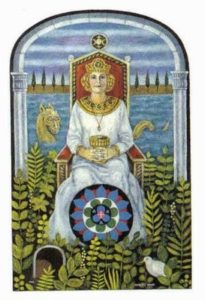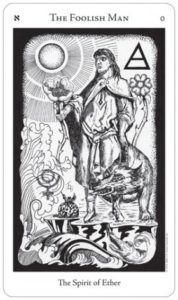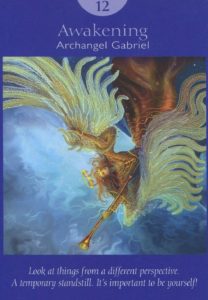 To Make an Appointment: To Make an Appointment, email Christina at mindsoulandself@yahoo.com or call 608.393.7353 to schedule. Please schedule appointments 24 to 48 hours in advance. Same day appointments may be available. Times are flexible and can include morning, afternoon, and evening times. When you are scheduling your appointment, please tell Christina which deck you would like to use in your reading. Also, please say if you would like a reading over the phone or webcam/Skype/Zoom. All readings must be prepaid before your scheduled time. Please pay at shopping cart below: