Chakra Focused Intuitive Development
With Christina Wilke-Burbach PhD, RMT
Saturday
September 28, 2019
1pm
to 5

pm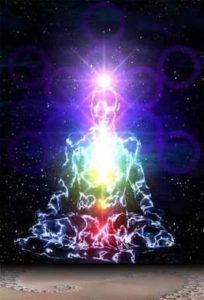 Mind, Soul, and Self LLC
1310 Wisconsin Ave Sheboygan, WI 53081
Part of our Psychic September Celebration!
Registration closes September 26!
About the class: Everyone has the ability to reach higher states of consciousness and harness their intuition! Discover and develop your own intuitive abilities! The Chakras are energy centers in the body. Intuitive abilities tend to be associated with the 3rd eye Chakra; but each Chakra is a processor and transmitter of psychic information. Take a journey through the Chakras and begin to manifest your own inner knowing, wisdom, and intuitive guidance. This experiential class will provide an overview of the Chakras, intuitive abilities of each Chakra, how to open and close your Chakras, how to protect yourself and raise your vibration, and exercises for discovering and developing your own intuitive abilities (clairsentience, clairempathy, telepathy, clairaudience, clairvoyance, claircognizance, and more). We will practice techniques in class so everyone can experience their own powerful potential! Workshop is for both beginners and advanced. Every time Christina teaches this class face to face it is so much fun and incredibly empowering! Join us! Class includes a manual, exercises, and all materials. Fee is $80. 
About Dr. Christina Wilke-Burbach: Christina Wilke-Burbach PhD, RMT, CA is a scholar, teacher, consultant, spiritual counselor, and holistic healing facilitator with 20 years of higher education and experience in psychology, spirituality, holistic healing, and natural health. Her business is Mind, Soul, and Self LLC. She has her PhD in Health Psychology, Master's Degree in Clinical Psychology, 2 bachelor degrees in psychology and anthropology, a minor in Sociology, and is trained in Transpersonal Psychology. She is a Certified Aromatherapist, Herbalist, Reiki Master Teacher, Ordained Minister, Awakening Your Light Body Graduate, Intuitive, and Bodyworker. She specializes in women's wellness, holistic healing, personal growth, and spiritual development. Christina is an expert in working with the Chakras. The Chakras are the foundation of her business. She has presented at academic conferences and has taught hundreds of classes, workshops, and group sessions throughout the Midwest and beyond. She is a published author and award winning researcher and healthcare provider. She was an instructor in the Institute for Intuitive Arts and Sciences in Madison, WI. She combines science with intuition. She strongly believes in empowering others to heal themselves. For more information, please visit https://mindsoulandself.com/about-dr-christina-wilke-burbach/
Class Location: Mind, Soul and Self LLC/Dr. Christina Wilke-Burbach's Office is located in The Riverbend District of Sheboygan, Wisconsin (right by the Sheboygan River) at 1310 Wisconsin Avenue, 1st Floor, Sheboygan, WI 53081. Easily accessible from Highways 23 and 43. Located 50 minutes north of Milwaukee and 60 minutes south of Green Bay and Appleton, Wisconsin. If you are coming from out of town and want to stay overnight, the following hotels are all a mile from Dr. Christina's office: Blue Harbor (725 Blue Harbor Drive Sheboygan, WI 53081), Harbor Winds Hotel (905 S. 8th St, Sheboygan, WI 53081), Econolodge (723 Center Street) or The Grandstay Residential Suites (708 Niagara Ave Sheboygan, WI). We are a block away from Starbucks and Glas Cafe and 5 blocks away from downtown Sheboygan and restaurants like Field to Fork, Black Pig, Il Ritrovo, Paradigm, Urbane, and Trattoria Stefano. We are also 1/2 mile away from John Michael Kohler Arts Center and Stephanie Weill Performing Arts Center.
Registration Info: Registration closes September 26, 2019 or when space is full. Contact Dr. Christina Wilke-Burbach with any questions: mindsoulandself@yahoo.com or 608.393.7353. To register, please pay the class fee below. Class size is limited. Please note, if you cancel your attendance less than 72 hours before class there are no refunds.