With Dr. Christina Wilke-Burbach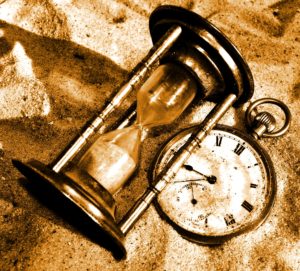 Past life regression is a technique using hypnosis and visualization to undercover memories from your past live and incarnations. Remembered or not, your unconscious mind harbors the memories of many past lives. Our past lives can "bleed through" into our current lifetime and influence it in numerous ways. This will usually appear as patterns in your life. Do you find yourself repeating certain patterns over and over? Often, present-life issues we are struggling with have a past-life origin and the stories contain amazing lessons. The lessons are revealed most markedly by the life patterns we recognize in the stories. Dr. Christina has successfully regressed over 100 people in both individual and group settings. Her clients have gone back to lives in Eqypt, Colonial America, Atlantis, Lemuria, Pompeii, and beyond. Sessions provide an opportunity to heal trauma and stuck energy in these lives as well as forgive and be forgiven for transgressions.
There are many reasons to do a past life regression: for fun and entertainment, to gain insight, to experience healing, to heal issues with no rational cause (fears, pain, etc), to process soul lessons, to forgive others who have hurt you so the past can be healed, to gain an understanding of your gifts and challenges in this lifetime and how to move beyond them, and to gain more awareness of your soul contracts, karmic relationships, soul mates, and soul groups.
Your session will begin with goal setting and exploration of patterns and concerns in your life. Then you will be guided back to the life or lives that need to be addressed and healed. Session ends with processing and discussion of your experience. You are also given an opportunity to meet with your spirit guide. 
Available as a webcam or phone appointment.  You will need to be in a private and quiet location where you will not be disturbed during your appointment. Earphones or a headset are recommended so you do not have to hold your phone during appointment. This is a 2 Hour individual appointment. Fee is $175.  Webcam and phone appointments are recorded and Dr. Christina will send you the recording after your session. Email Dr. Christina at mindsoulandself@yahoo.com to schedule. 
Dr. Christina is also available to do a face to face past life regression group for you at your location! Minimum number of participants required.  Please contact Dr. Christina to discuss/schedule.
About Dr. Christina Wilke-Burbach: Christina Wilke-Burbach PhD, RMT, CA is a scholar, teacher, consultant, and holistic healing facilitator with over 19 years of higher education and experience in psychology, spirituality, holistic healing, and natural health.  She has her PhD in Health Psychology, Master's Degree in Clinical Psychology, 2 bachelor degrees in psychology and anthropology, a minor in Sociology, and is trained in Transpersonal Psychology. She is a Certified Aromatherapist, Herbalist, Master Gardener, Reiki Master Teacher, Ordained Minister, Intuitive, and Bodyworker. She specializes in women's wellness, personal growth, and spiritual development. For more information please visit https://mindsoulandself.com/about-dr-christina-wilke-burbach/