Holistic Business and Professional Development Class
with Christina Wilke-Burbach PhD, RMT, CA
Mind, Soul, and Self LLC
Sunday January 27, 2019
10am to 5pm
at Mind, Soul, and Self LLC
1310 Wisconsin Ave in Sheboygan, WI
Part of Mind, Soul, and Self LLC's 10-year anniversary celebration!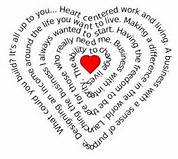 Space is limited!! Registration closes January 24, 2019!
About the Class: Special class! Part of Mind, Soul, and Self's 10 year anniversary celebration! Mind, Soul, and Self LLC has been Dr. Christina's source of fulltime employment for 10 years! Christina will share the story and evolution of her small business and will mentor you and provide insight into developing your own holistic business….whether you are just starting or have been in the field for years! This professional development class will provide a strong business foundation for aromatherapists, herbalists, Reiki practitioners, massage therapists, and other holistic healers. We will cover client sessions, building rapport, client assessment techniques, the referral process, the power of networking, and working as a healthcare team with other professionals. Christina will teach you how to develop your client consultation and recommendation skills and will introduce you to Positive Psychology Techniques, The Stages of Change, and Motivational Interviewing Strategies. We will cover creating intake and informed consent forms, prices for services and products, developing products and labeling, branding, sales tax, record keeping, liability insurance, and marketing skills. We will also cover website development. Includes a detailed manual and additional written materials and exercises. Tuition: $175. (We will break for lunch around 12pm/1pm and can order lunch from Glas Café across the street.)
Please bring: If you have business cards, brochures, marketing materials, and/or products please bring along for feedback and networking!
Class Location: Mind, Soul and Self LLC/Dr. Christina Wilke-Burbach's Office is located in The Riverbend District of Sheboygan, Wisconsin (right by the Sheboygan River) at 1310 Wisconsin Avenue, 1st Floor, Sheboygan, WI 53081. Easily accessible from Highways 23 and 43. Located 50 minutes north of Milwaukee and 60 minutes south of Green Bay and Appleton, Wisconsin. If you are coming from out of town and want to stay overnight, the following hotels are all a mile from Dr. Christina's office: Blue Harbor (725 Blue Harbor Drive Sheboygan, WI 53081), Harbor Winds Hotel (905 S. 8th St, Sheboygan, WI 53081), Econolodge (723 Center Street) or The Grandstay Residential Suites (708 Niagara Ave Sheboygan, WI). We are a block away from Starbucks and Glas Cafe and 5 blocks away from downtown Sheboygan and restaurants like Field to Fork, Black Pig, Il Ritrovo, Paradigm, Urbane, and Trattoria Stefano. We are also 1/2 mile away from John Michael Kohler Arts Center and Stephanie Weill Performing Arts Center.
About Dr. Christina Wilke-Burbach: Christina Wilke-Burbach PhD, RMT, CA is a scholar, teacher, consultant, spiritual counselor, and holistic healing facilitator with 20 years of higher education and experience in psychology, and spirituality, and holistic healing. Her business is Mind, Soul, and Self LLC. She has her PhD in Health Psychology, Master's Degree in Clinical Psychology, 2 bachelor degrees in psychology and anthropology, a minor in Sociology, and is trained in Transpersonal Psychology, having studied with Stan Grof MD, PhD-the founder of the field. She is a Certified Aromatherapist, Herbalist, Master Gardener, Natural Perfumer, Reiki Master Teacher, Docent, Ordained Minister, Awakening Your Light Body Graduate, Intuitive, and Bodyworker. She is a published author and award-winning researcher and healthcare provider. She was an instructor in the Institute for Intuitive Arts and Sciences in Madison, WI. She strongly believes in empowering others to heal themselves. For more information, please visit https://mindsoulandself.com/about-dr-christina-wilke-burbach
Registration: Space is limited! Registration closes January 24, 2019 or when space is full! Please contact Dr. Christina with any questions at mindsoulandself@yahoo.com. To register, please at least the $50 deposit. Balance is then due by January 24, 2019. Please note, if you cancel your attendance less than 48 hours before class your payment is non-refundable.