Women's Wellness, Holistic Healing, Chakra Balancing, Reiki, Chakra Intuitive Readings, Spiritual Counseling, Chakra Psychology, Hypnosis, Herbal Medicine
Appointments & Consultation in Sheboygan, Wisconsin
Serving Milwaukee, Green Bay, Appleton, Fond du Lac, Manitowoc, Wisconsin, and Northern Illinois
With Dr. Christina Wilke-Burbach
Location for Individual Appointments
Mind, Soul and Self LLC/Dr. Christina Wilke-Burbach's Healing Home Office is in Sheboygan, WI. Located an hour north of Milwaukee/ an hour south of Green Bay and Appleton, Wisconsin.  I have had clients from northern Illinois, Indiana, Hawaii, Minnesota, and all over Wisconsin travel to my healing home office for individual appointments, readings, counseling,  and individual classes. If you are coming from out of town and want to stay overnight, I recommend Harbor Winds Hotel (905 S 8th St, Sheboygan, WI 53081) for lodging or The Grandstay Residential Suites (708 Niagara Ave Sheboygan, WI).  For security reasons, my home office address will be given to clients and students after their appointment is scheduled and confirmed.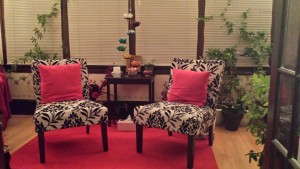 All Hours Are By Appointment Only
Available Tuesdays, Wednesdays, Thursdays, Fridays and some weekends. Between 10am and 6pm.  Same day appointments are not available. At least a 48 hour notice is needed.
Individual Holistic Healing Appointments in Sheboygan are priced as follows:
30 minutes for $55

60 minutes for $100

90 minutes for $150

120 minutes for $200

150 minutes for $250

180 minutes for $300
For more info about available services, please click here