Chakra Balancing & Energy Healing Intensive

with Christina Wilke-Burbach PhD,
RMT, CA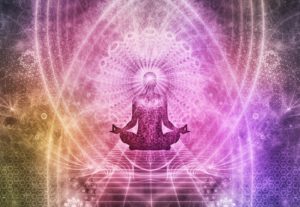 Stay tuned for an upcoming live online streaming Chakra Balancing & Energy Healing Intensive class to be offered in April/May 2020 in the comfort and safety of your own home!
Mind, Soul, and Self LLC
1310 Wisconsin Ave Sheboygan, WI 53081
The Chakras are the main energy centers in our subtle body. They are the openings for life energy to flow into and out of our aura or electromagnetic field. There are 8 main Chakras, minor, subpersonal, and transpersonal chakras. The Chakras' function is to vitalize the physical body and to bring about the development of our self-consciousness. Each chakra is associated with certain physical, mental, emotional, and spiritual interactions. Low energy or slow energy in a chakra (or the entire system) can lead to disharmony, dis-ease, maladaptive patterns, low vibrating emotions, stress, and/or fatigue. Chakra balancing clears and realigns the energy system restoring the mind, body, spirit, aura, and energy system back to balance and harmony.
About this class: In this class, students will learn about the 8 main energy flows and nadis that create the Chakras. We will discuss ways to strengthen these channels. If these flows of energy are off balance and weak, then it should be no surprise that the Chakra system needs work. We will review in detail the main (personal) chakras and briefly cover the minor chakras, transpersonal chakras, and subpersonal chakras. You will learn their location, themes, functions, and purpose. We will also cover the aura and healthy/unhealthy aura energy. Then you will learn energy healing techniques/protocols to clear, balance, and align the Chakras. You will also learn how to cut cords of attachment, release energy from the aura, integrate, center, and ground. The class will include a certificate of completion. The class is 8 hours long with a lunch break. Please bring a lunch/food along. Energy exchange (fee) is $199.
Prerequisite: This class is open to anyone, though it is geared towards yoga teachers and Reiki practitioners. If you are interested in this class but have not yet taken Reiki 1, contact Dr. Christina to set up an individual Reiki class. 
About Dr. Christina Wilke-Burbach: Christina Wilke-Burbach PhD, RMT, CA is a scholar, teacher, consultant, spiritual counselor, and holistic healing facilitator with over 20 years of higher education and experience in psychology, spirituality, holistic healing, and natural health. Her business is Mind, Soul, and Self LLC. She has her PhD in Health Psychology, Master's Degree in Clinical Psychology, 2 bachelor degrees in psychology and anthropology, a minor in Sociology, and is trained in Transpersonal Psychology, having studied with Stan Grof MD, PhD-the father of Transpersonal Psychology. She is a Certified Aromatherapist, Herbalist, Master Gardener, Reiki Master Teacher, Ordained Minister, Awakening Your Light Body Graduate, Intuitive, and Bodyworker. She specializes in women's wellness, holistic healing, personal growth, and spiritual development. She has presented at academic conferences and has taught hundreds of classes, workshops, and group sessions throughout the Midwest and beyond. She is a published author and award-winning researcher and healthcare provider. She was an instructor in the Institute for Intuitive Arts and Sciences in Madison, WI. She combines science with intuition. She strongly believes in empowering others to heal themselves. For more information, please visit https://mindsoulandself.com/about-dr-christina-wilke-burbach/
Dr. Christina is an expert in working with the Chakras. The Chakras are the foundation of her business. Dr. Christina has led over 30 Chakra Focused weekend retreats; offers Chakra intuitive readings, Chakra Psychology sessions, and Chakra balancing sessions; has led three Chakra Boot Camps; offers a Chakra Certification series; offers a Chakra mini-series; has a Chakra product line; teaches Chakra Tai Chi; blogs and writes articles about the Chakras; and is preparing to write a book about the Chakra system. Dr. Christina is excited to share her vast wisdom and knowledge with you in this face to face class!
Class Location: Mind, Soul and Self LLC/Dr. Christina Wilke-Burbach's Office is located in The Riverbend District of Sheboygan, Wisconsin (right by the Sheboygan River) at 1310 Wisconsin Avenue, 1st Floor, Sheboygan, WI 53081. Easily accessible from Highways 23 and 43. Located 50 minutes north of Milwaukee and 60 minutes south of Green Bay and Appleton, Wisconsin. If you are coming from out of town and want to stay overnight, the following hotels are all a mile from Dr. Christina's office: Blue Harbor (725 Blue Harbor Drive Sheboygan, WI 53081), Harbor Winds Hotel (905 S. 8th St, Sheboygan, WI 53081), Econolodge (723 Center Street) or The Grandstay Residential Suites (708 Niagara Ave Sheboygan, WI). We are a block away from Starbucks and Glas Cafe and 5 blocks away from downtown Sheboygan and restaurants like Field to Fork, Black Pig, Il Ritrovo, Paradigm, Urbane, and Trattoria Stefano. We are also 1/2 mile away from John Michael Kohler Arts Center and Stephanie Weill Performing Arts Center.
Registration Info: Registration closes January 16, 2020 or when space is full. Contact Dr. Christina Wilke-Burbach with any questions: mindsoulandself@yahoo.com or 608.393.7353. To register, pay at least the non-refundable deposit. Balance is due by January 16, 2020. Class size is limited. Please note, if you cancel your attendance less than 72 hours before class there are no refunds.