Journey to the Akashic Records Experience
with Christina Wilke-Burbach PhD
Saturday February 22, 2020
2pm to 5pm
at Mind, Soul, and Self LLC
1310 Wisconsin Ave in Sheboygan, WI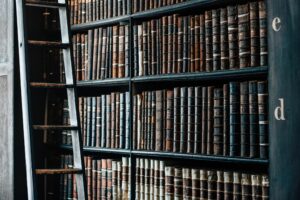 Space is limited!! This is a small women's wellness group experience!
Registration closes February 20, 2020. Register at bottom of this page.
The Akashic Records are The Library of the Soul, a type of energetic, etheric, spiritual library that holds the records of every lifetime that every soul has ever lived and every lifetime the soul has yet to live. It is the blueprint of your soul.  Some, like Carl Jung, refer to it as the collective unconscious, while still others refer to it as the Book of Life.  Not only can information on the past be retrieved, but knowledge of the future as well.  The Akashic Records are a library of knowledge of past, present, and future possibilities. More than just a reservoir of events, the Akashic Records contain every deed, word, feeling, thought, and intent that has ever occurred at any time in the history of the world. The records are stored on the Causal Plane, the dimension above the Astral Plane. Every Being has their own Akashic Record, and all these Records are interwoven and entwined into a giant, fifth-dimensional library. Everyone has the right to access their own records. We are absolutely permitted to access our own Akashic Record at any time – in fact, we frequently do so unconsciously or in our sleep. Our Akashic Record is a resource to which our own Higher Self has absolute access. The intuitive information we receive is filtered through our Soul's past experiences and lessons, all of which is stored in our Record. 
Why would we want to access the Records? To learn:
• What are my life lessons in this lifetime? How can I be the best version of myself?
• What were my past lives? What are my future lives?
• How is a past life influencing my present life?
• Is the person I'm struggling with now part of a past life? If so, in what way?
• What are my gifts? What is my soul purpose?
• Where did my soul originate? In what star system?
• What are my soul groups?
February 22, 2020 Itinerary: In this journey to the Akashic Records small group experience, we will begin with group introductions and a discussion of the Akashic Records. All participants will then set goals and intentions of what they would like more insight into. Then Dr. Christina will guide you to the Causal Plane and to the Spiritual Library/Hall of Awareness where you can access and read your own Akashic Records.  Christina's process uses deep relaxation, hypnosis, and guided visualization to take you to a pre-conscious state (that state right as we go to sleep and right when we're waking up). 
Fee: The fee is $80. Includes a journey to your Akashic Records in a group setting, intuitive feedback, assistance with processing the experience, and integration.
Office Location: Mind, Soul and Self LLC/Dr. Christina Wilke-Burbach's Office is located in The Riverbend District of Sheboygan, Wisconsin (right by the Sheboygan River) at 1310 Wisconsin Avenue, 1st Floor, Sheboygan, WI 53081. Easily accessible from Highways 23 and 43. Located 50 minutes north of Milwaukee and 60 minutes south of Green Bay and Appleton, Wisconsin. If you are coming from out of town and want to stay overnight, the following hotels are all a mile from Dr. Christina's office: Blue Harbor (725 Blue Harbor Drive Sheboygan, WI 53081), Harbor Winds Hotel (905 S. 8th St, Sheboygan, WI 53081), Econolodge (723 Center Street) or The Grandstay Residential Suites (708 Niagara Ave Sheboygan, WI). We are a block away from Starbucks and Glas Cafe and 5 blocks away from downtown Sheboygan and restaurants like Field to Fork, Black Pig, Il Ritrovo, Paradigm, Urbane, and Trattoria Stefano. We are also 1/2 mile away from John Michael Kohler Arts Center and Stephanie Weill Performing Arts Center.
Please bring: A yoga mat or massage mat if you have one, blankets, a pillow, a notebook, and pen. Something to cover your eyes (like an eye pillow or eye mask) is also recommended. Please wear comfortable clothing, like yoga pants or sweatpants.
About Dr. Christina Wilke-Burbach: Christina Wilke-Burbach PhD, RMT, CA is a scholar, teacher, consultant, spiritual counselor, and holistic healing facilitator with 22 years of higher education and experience in psychology, and spirituality, and holistic healing. Her business is Mind, Soul, and Self LLC. She has her PhD in Health Psychology, Master's Degree in Clinical Psychology, 2 bachelor degrees in psychology and anthropology, a minor in Sociology, and is trained in Transpersonal Psychology, having studied with Stan Grof MD, PhD-the founder of the field. She is a Certified Aromatherapist, Herbalist, Master Gardener, Reiki Master Teacher, Docent, Ordained Minister, Awakening Your Light Body Graduate, Intuitive, and Bodyworker. She is a published author and award-winning researcher and healthcare provider. She was an instructor in the Institute for Intuitive Arts and Sciences in Madison, WI. She strongly believes in empowering others to heal themselves. For more information, please visit https://mindsoulandself.com/about-dr-christina-wilke-burbach/
Registration: This is a small women's wellness experience. The registration deadline is February 20, 2020 (will close earlier if space is filled). Please contact Dr. Christina at 608.393.7353 or mindsoulandself@yahoo.com with any questions. Register by paying the fee below. Please note, due to limited space, fee is non-refundable if you cancel your attendance 48 hours or less from the start of the event.