Aromatherapy for March 2018




By Christina Wilke-Burbach

PhD

, RMT, CA




mindsoulandself.com




'Self-care'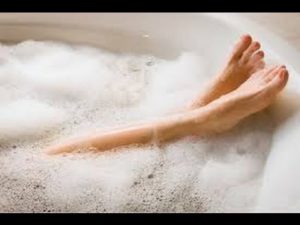 The whole person and all of their experiences interact and influence well-being (mind, body, spirit, energy, environment, social, sexual, occupational, etc.). The old holistic paradigm of just mind/body/spirit does not adequately represent the whole person. True holistic healing addresses EVERY aspect of being human. True "wholistic" whole person care. Addressing a person on all levels of their being can maximize health and wellness. Each dimension is equally important. If one area of our life is off balance, it can lead to dis-ease and disharmony. An important (and often neglected) part of holistic wellness is self-care. Self-care is basically "taking care of yourself." It can involve many things like eating well, exercising, getting good sleep, setting aside alone time, getting a massage, getting your hair and nails done, and doing things you enjoy. We are all busy and finding the time to take proper care of ourselves can be hard. We often put others first and make excuses for our own well-being. But if you don't nurture yourself, it won't be long before your battery is drained and you are exhausted, sick, stressed out, and running on empty. Regular self-care is mandatory. Spring is almost here; a time of rejuvenation and renewal. So it's the perfect time to splurge on ourselves a little bit, have a self-date, and create a home spa day!
Since aromatherapy is a holistic method that treats the entire person and is the art and science of using essential oils, for psychological, spiritual, and physical well-being, a holistic spa day would not be complete without aromatherapy! Below are some ideas for a day of rejuvenation and my favorite aromatherapy recipes for some pampering and relaxation. So enjoy, relax, unwind, and destress!
• If you have children, ask friends or family for help taking care of them so you can have a day to yourself (asking for help is an important part of self-care)
• Sleep in late
• Stay in your pajamas all day
• Eat breakfast in bed
• Turn off your cellphone and computer
• Do something you really enjoy but have not done in a while…paint, read a book or magazine, etc
• Take a nap
• Pamper yourself…..
Now on to the spa recipes!
Tropical Vacation Bath Soak:
Add 10 drops jasmine essential oil and 10 drops of ylang ylang essential oil to cup of coconut milk and mix well. Add to hot bath then get in and soak! Consider playing some soft music and lighting some candles to set the mood.
Brown Sugar Body Scrub:
1/2 cup Brown Sugar
1/4 cup oatmeal
2 tablespoons honey
½ ounce Sweet Almond or other carrier oil of your choice
10 drops Vanilla Absolute essential oil
5 drops Sandalwood essential oil
Using a metal spoon, stir together sugar, oatmeal, honey, and oil in a glass or ceramic bowl
Drop in the essential oils and stir until thoroughly mixed.
In the bath, massage the sugar body scrub into your skin using gentle circular motions and then rinse, towel dry and moisturize.
Aromatherapy Body Butter:
Makes 2 1/2 to 3 cups whipped butter.
• 1 cup organic raw shea butter
• 1/2 cup coconut oil
• 1/2 cup almond oil
• 60 drops total of essential oils (You can use whatever oils you wish)
1. Melt shea butter and coconut oil in the top of a double boiler. Remove from heat and let cool for 30 minutes.
2. Stir in almond oil and essential oils
3. Place oil mixture in freezer or outside to chill.
4. Wait until oils start to partially solidify then whip until a butter-like consistency is achieved.
4. Place in clean, glass jar and enjoy!
Aromatherapy Face Cleanser:
1/3 cup Lavender hydrosol
1/3 cup Rose hydrosol (rose water)
1/3 cup Geranium hydrosol
2 tablespoons Vegetable Glycerin
8 drops Lavender essential oil
1 drop Geranium essential oil
3 drops Chamomile essential oil
4 drops Rose essential oil
Pour all the ingredients into a clean, sterile 8oz dark glass or PET plastic bottle. Shake well. To use, dampen your skin with warm water, then gently massage cleanser into your skin. Rinse, pat dry and moisturize.
Face masks:
• Oily skin (1 TBSP green clay, 1 drop rosemary, 1 drop lavender)
• Dry skin (2 tbsp mashed avocado, 1 drop roman chamomile, 1 drop rose)
• Normal skin (1tbsp oatmeal, 1 drop geranium)
Mix above ingredients well and moisten with green tea or water. Apply to your face and leave on for 10 minutes. Then wash face well and moisturize.
Face Moisturizer:
• ½ ounce jojoba oil
• 3 drops carrot seed essential oil
• 3 drop Roman chamomile essential oil
• 3 drops rose otto essential oil
Directions: Blend together ingredients in a glass bottle or container. Wash face and hands thoroughly before use. Massage liberally into the face and neck, concentrating on dry patches.
Interested in learning more about aromatherapy and herbs? Join Dr. Christina Wilke-Burbach for 'Holistic Healing with Herbs,' a 6-month certification program starting April 14, 2018 in West, Bend, WI: https://mindsoulandself.com/herb_classes_wisconsin_illinois/
About: Christina Wilke-Burbach PhD, RMT, CA is a Spiritual Counselor, Holistic Health Consultant, Certified Aromatherapist, Herbalist, Master Gardener, and Reiki Master Teacher with a PhD in Health Psychology. Her business, Mind, Soul, and Self LLC is based out of Wisconsin. For more info on Dr. Christina and her upcoming Aromatherapy, Herbal Medicine, or Natural Perfume classes or to schedule an individual reading or appointment, please visit mindsoulandself.com. Many Blessings and Be Well!