Women's Wellness
Mini Spiritual Retreats & Intensive Healing Appointments
Private Day Retreats Available by appointment!
in Sheboygan, WI and West Bend, WI
Also available at your location with travel arrangements (serving The Midwest)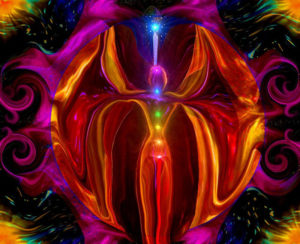 Are you looking for a transformative, intensive healing experience? Dr. Christina Wilke-Burbach has facilitated over 25 women's weekend retreats within the past 7 years and now also offers day retreats!! These mini spiritual retreats are intensive healing appointments with Dr. Christina that can be 4 hours to 8 hours long.  Day Retreat length, services, and activities are customized based on your needs and intent for healing. Day retreats can include Chakra Psychology, spiritual mentoring, counseling, education/teaching, past life regression therapy, hypnosis, guided meditation, Chakra Focused Groups, Chakra Tai Chi and Qi Gong, bodywork, energywork, Chakra Balancing, Reiki, aromatherapy, fire ceremonies, intuitive readings, and services with a psychic/medium.  Some of the topics and themes we can focus on at your Day Retreat:
Root Chakra

(building your foundation, trust, security, grounding)

Sacral Chakra

(relationships, family, creativity, joy, pleasure)

Solar Plexus

(personal power, self-esteem, reducing stress, healing negative emotions)

Heart Chakra

(love, forgiveness, self-love, empathy)

Higher Heart

(serving humanity, healing, compassion)

Throat Chakra

(communication, expression)

Third Eye Chakra

(intuitive development, seeing your life clearly)

Crown

(connection to Divine, higher consciousness, spirituality, past lives)

Transpersonal & Subpersonal Chakras

(connection to mother earth, advanced spiritual technologies)
Day Retreats are available as an individual appointment or as a group experience for 2+ women. Get a group of friends together! Prices start at $100 an hour for individual women and $150 per hour for groups of 2+ women. Please note, if Dr. Christina is traveling to your location, there is an additional fee for travel and/or lodging depending on distance from Sheboygan.
Some women schedule the day retreat as a mini vacation. Dr. Christina has had individual women and groups of women come from all over Wisconsin, Minnesota, Illinois, and Indiana for intensive healing sessions/day retreats. Christina has also traveled to Illinois and Minnesota for Day Retreats.
Dr. Christina could assist you in setting up lodging at one of the retreat facilities she uses in the Sheboygan or West Bend area for her weekend retreats. Other women have enjoyed staying at Blue Harbor Resort and Waterpark in Sheboygan, Grandstay Residential Suites, and/or Harbor Winds hotel. All three facilities are along scenic Lake Michigan.
Sheboygan is 50 minutes north of Milwaukee, Wisconsin and one hour south of Green Bay and the Fox Cities. Sheboygan is located along scenic Lake Michigan and is the freshwater surfing capital of the world! There are some unique entertainment opportunities in the area including The John Michael Kohler Arts Center and the Stephanie Weil Center for the Performing Arts. Trendy restaurants and bars in Sheboygan include Paradigm Coffee and Music Venue, Field to Fork, the Black Pig, and Urbane.  You will enjoy your visit to Sheboygan!
A Sample Day Retreat for 1 woman (4 hours long)
An hour long Hypnosis session with Aromatherapy

90 minute Chakra and Energy Balancing session

Chakra Intuitive Reading

Consultation, Recommendations, and Plan of Action
A Sample Day Retreat for 2 women (6 hours)
An hour+ long group session

Past Life Regression Therapy and Discussion

60 minute individual Chakra and Energy Balancing sessions

Consultation, Recommendations, and Plan of Action

Closing Group
To schedule: Day retreats are available by appointment. Please email Dr. Christina at mindsoulandself@yahoo.com or call 608.393.7353 to start planning your customized experience. I look forward to talking to you!!! Unwind, relax, de-stress, be well!!!
About Dr. Christina Wilke-Burbach: Christina Wilke-Burbach PhD, RMT, CA is a scholar, teacher, consultant, spiritual counselor, and holistic healing facilitator with over 19 years of higher education and experience in psychology, spirituality, holistic healing, and natural health.  She has her PhD in Health Psychology, Master's Degree in Clinical Psychology, 2 bachelor degrees in psychology and anthropology, a minor in Sociology, and is trained in Transpersonal Psychology. She is a Certified Aromatherapist, Herbalist, Reiki Master Teacher, Ordained Minister, Intuitive, and Bodyworker. She specializes in women's holistic wellness, personal growth, and spiritual development. Christina is an expert in working with the Chakras. The Chakras are the foundation of her business. Christina is the creator and sole proprietor of the Women's Chakra Retreats. She has designed and facilitated over 20 Chakra focused women's retreats for 6+ years.  She has presented everywhere from The Midwest and Beyond and has taught hundreds of classes and group sessions. She combines science with intuition. For more information please visit https://mindsoulandself.com/about-dr-christina-wilke-burbach/