With Dr. Christina Wilke-Burbach
Available Face to face in Sheboygan WI, Over the phone, and webcam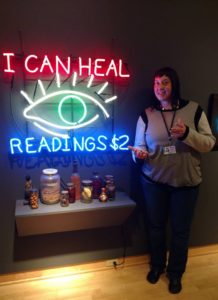 October 31 to November 3 is known by many names….Samhain, All Soul's Day, All Saints Day, Spirit Day, Dia de los Muertos, Hallowtide, Shadow Fest, and Harvest Home. It marks the end of the harvest season and the beginning of winter or the "darker half" of the year. It is a time of transition. We move from the harvest of autumn to the time of rest and rejuvenation of winter. Oct 31 to November 3 is about halfway between the autumn equinox and the winter solstice. Days grow shorter and the night grows longer. The beginning of November is seen as a liminal time, when the boundary between this world and the Spirit world can more easily be crossed. It symbolizes the death of one cycle and preparation for a new beginning. It also symbolizes the journey into the underworld to confront our darkness and defeat our shadow so that we may shine our light brightly. We all have a dark side. Carl Jung called this the "shadow" or black part of our personality. Rejecting this pushes them further into your unconsciousness. True healing means becoming whole. It also means you must assimilate your shadow into your personality. Admit you have a shadow and confront it. Own it…it's yours. How can you know your light if you don't know your darkness?
"These are the places you can go to in your psyche. They are challenging and difficult and confronting; the courage it takes is amazing and yet, for those of us who are willing to confront it and go that deep, there are huge payoffs." ~ Thoman Dann
Fee: 60 minute reading for $60 (normally $100)
Tarot Readings with Dr. Christina: Tarot Readings with me are unique as I use them as a Spiritual Psychology, personal growth, and counseling tool. I have a PhD in Health Psychology, a Masters Degree in Clinical Psychology, a Bachelors Degree in Psychology, a Bachelor's Degree in Anthropology, a Minor in Sociology, and I am trained in Transpersonal Psychology having studied with Stan Grof MD, PhD, the founder of the field. I am also a Reiki Master Teacher and ordained non-denominational minister. Tarot readings with me can also include counseling, depth psychology, and information on archetypes, astrology, the hero/heroine's journey, rites of passage, and the chakras. 
To Make an Appointment: Email Christina at mindsoulandself@yahoo.com to schedule. Appointments MUST be scheduled at least 24 hours in advance. Same-day appointments are not available. Times are flexible and can include morning, afternoon, and evening times. When you are scheduling your appointment, please tell me which deck you would like me to use in your reading. Also, please tell me if you would like a reading over the phone or webcam/Skype. All readings must be prepaid at least 24 hours before your scheduled time.
Halloween/Day of the Dead Themed spreads and Cards available:
-HR Giger Tarot of the Underworld
-Zombie Tarot
-Deck of the Dead
-Tarot de Los Muertos (Day of the Dead)
-Halloween Tarot
-Santa Muerte Tarot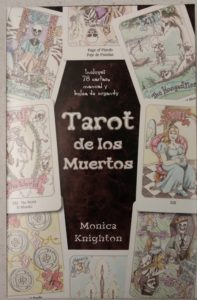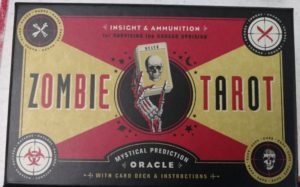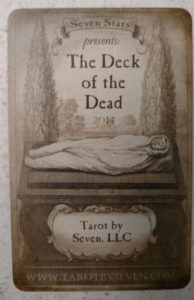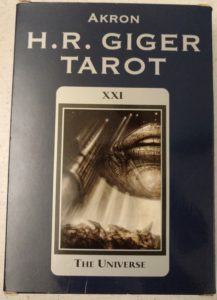 Office Location: Mind, Soul and Self LLC/Dr. Christina Wilke-Burbach's Office is located in The Riverbend District of Sheboygan, Wisconsin (right by the Sheboygan River) at 1310 Wisconsin Avenue, 1st Floor, Sheboygan, WI 53081. Easily accessible from Highways 23 and 43. Located 50 minutes north of Milwaukee and 60 minutes south of Green Bay and Appleton, Wisconsin. If you are coming from out of town and want to stay overnight, the following hotels are all a mile from Dr. Christina's office: Blue Harbor (725 Blue Harbor Drive Sheboygan, WI 53081), Harbor Winds Hotel (905 S. 8th St, Sheboygan, WI 53081), Econolodge (723 Center Street) or The Grandstay Residential Suites (708 Niagara Ave Sheboygan, WI). We are a block away from Starbucks and Glas Cafe and 5 blocks away from downtown Sheboygan and restaurants like Field to Fork, Black Pig, Il Ritrovo, Paradigm, Urbane, and Trattoria Stefano. We are also 1/2 mile away from John Michael Kohler Arts Center and Stephanie Weill Performing Arts Center. 
Phone and Web Appointments: Appointments available to anyone anywhere in the United States and Canada! I offer sessions, consultations, and appointments (web conferencing) via Skype. You will need a webcam and speakers for a web appointment. You may also use a smart phone, laptop, or tablet. Also available for email or phone sessions.
To Make an Appointment: Email Christina at mindsoulandself@yahoo.com or call 608.393.7353 to schedule. Appointments MUST be scheduled at least 24 to 48 hours in advance. Same day appointments are not available. Times are flexible and can include morning, afternoon, and evening times. When you are scheduling your appointment, please tell Christina which deck you would like me to use in your reading. Also, please tell say if you would like a reading face to face, over the phone or webcam/Skype. All readings must be prepaid at least 24 hours before your scheduled time. Please pay at shopping cart below: