Holistic Healing With Dr. Christina
Online Networking/Mentoring/Support Group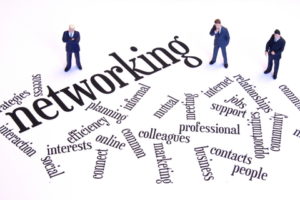 Next Meeting: Thursday, May 10, 2018
6pm to 8pm Central Time
Webconference/Teleconference
About the group: Dr. Christina will facilitate, hold space, and mentor this monthly support and networking group. Opportunity to brainstorm client treatments and product development. Talk about business development, marketing, and advertising. Opportunity to vent and receive support about being a business owner and working in the natural health industry. Opportunity to connect with other business owners and holistic practitioners and form a tribe!!  If you have attended a Practicum class with Dr. Christina, this will be in a similar format. Must be a small business owner, sole proprietor, or work directly with clients as either a service provider or product maker in the field of holistic healing, natural health, alternative/complementary/integrative/medicine. For example, massage therapists, Reiki Practitioners, aromatherapists, herbalists, nurses utilizing holistic health modalities, etc. Membership in this group is geared towards small businesses owned by women and women in practice as a healing facilitator.  The meeting will open with a Meditation with Dr. Christina and then we will go from there! The plan, for now, is to meet monthly and then interact in our the private Facebook group as needed. 
Registration: As of right now, this group will have a maximum of 10 people, so first come, first served. Register by paying a $10 fee here:  https://www.paypal.me/mindsoulandself. You will then be sent call-in/login info to join the meeting.
Required for live sessions (webconference/teleconference):
This group is available to those in The United States and Canada. Dr. Christina is located in Wisconsin and is in Central Standard Time zone. Live workshops are presented in Real Time/Streaming and will feature a webinar style presentation along with a live video presentation and chat options. Dr. Christina will email participants login info 24 hours before class. You will need a microphone and speakers (or a headset) to participate in the live sessions. A headset is preferred as it has the best sound quality and minimizes feedback and echoing. The live group sessions can also be accessed via laptops, smart phones, and tablets. You will be able to see, hear, and interact with Christina and the other group members. If you do not have access to a webcam, speakers, and headset, you may also call in to participate in class via your telephone or cellphone. 
About Dr. Christina Wilke-Burbach: Christina Wilke-Burbach PhD, RMT, CA is a scholar, teacher, consultant, spiritual counselor, and holistic healing facilitator with over 19 years of higher education and experience in psychology, spirituality, holistic healing, and natural health. Her business is Mind, Soul, and Self LLC. She has her PhD in Health Psychology, Master's Degree in Clinical Psychology, 2 bachelor degrees in psychology and anthropology, a minor in Sociology, and is trained in Transpersonal Psychology, having studied with Stan Grof MD, PhD-the father of Transpersonal Psychology. She is a Certified Aromatherapist, Herbalist, Master Gardener, Reiki Master Teacher, Ordained Minister, Awakening Your Light Body Graduate, Intuitive, and Bodyworker. She specializes in women's wellness, holistic healing, personal growth, and spiritual development. Dr. Christina has taught hundreds of classes, has hundreds of students and clients, and has been in business as a sole proprietor for 10 years. For more information, please visit https://mindsoulandself.com/about-dr-christina-wilke-burbach/