Online Pop-Up Shop!!
with Mind, Soul, and Self LLC & friends!
OUR LAST POP-UP WAS MAY 9 & 10, 2020
STAY TUNED FOR OUR NEXT EVENT!
Products for sale include: botanical perfumes, aromatherapy sprays, chakra t-shirts/yoga pants/sweatshirts, gemstones and crystals, lava bead bracelets, wire wrapped pendants, herbs, Himalayan salt lamps, smudge bundles, botanical jewelry (pendants and bracelets made from plants), tinctures, flower essences, neck wraps, eye pillows, aromatherapy products and so much more!!!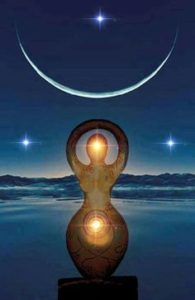 ONLINE POP-UP SHOP

Online Metaphysical Pop-Up Shop! Join metaphysical vendors for 24 hours of online shopping! Please note, this is an online video event. All purchased items will be shipped to you. Curbside pick up *MAY* be available if a vendor is in your general area. Must pay vendors directly with a credit card, debit card, Paypal, or Venmo. Open to anyone in the Continental USA. Shop from the convenience of home!
Mind, Soul, and Self LLC and Christina Wilke-Burbach PhD: Natural botanical perfumes, botanical jewelry (necklaces and bracelets), aromatherapy sprays, flower essences, tinctures and elixirs, chakra products, chakra clothing, online classes, prerecorded healing sessions, guided meditations, intuitive readings. Our Pop-Up Shop Video: https://youtu.be/5F4Sh2ZNVTg

Email me at mindsoulandself@yahoo.com to purchase things in the video. There are limited quantities of some items. Some items are also limited edition, are not up on my website, and you will need to purchase directly through me. 
You can also message me on Facebook: https://www.facebook.com/mindsoulandself/
I can invoice you, or you can pay at: https://www.paypal.me/mindsoulandself
You can also purchase many of the items through the links below.
Mind, Soul, and Self LLC Main Website: https://mindsoulandself.com/
Botanical Perfume Line: https://mindsoulandself.com/natural-perfumes/
Chakra and Aromatherapy Products: https://mindsoulandself.com/online-store/
Online classes: https://mindsoulandself.com/classes/
Guided Meditations and Recorded Sessions: https://mindsoulandself.com/recorded-healing-sessions/
Calendar of Events: https://mindsoulandself.com/upcoming-classes-events/
Main Street Massage (Drew and Helen Moss): Available for purchase: We offer a wide variety of Himalayan Salt Products Including Himalayan Salt Lamps, Cookware and Spa Products as well. We also offer A wide variety of Handcrafted Essential Oils Blends, All-Natural Hand Sanitizer, Sanitizing Sprays and more all featured on our Path To Healing Shopping Center. Pop-Up Shop Video: https://youtu.be/RlLKykkxLBg
Blue Lotus Crystals and Katie Nack: Raw and tumbled crystals, gemstones, and more!
Wire and Stone Creations and Shelia Rae: Jewelry created with natural, semi-precious stone and wrapped with wire. 
Annabelle's Holistic Health and Ann Fothergill: Microwavable neck wraps and eye pillows, hand-painted mandalas, smudge tools, aromatherapy products, sprays, sachets, and more! 
To Access The Online Pop-Up Shop: Free to attend and check out! The Online Pop-Up Shop is a 24 hour event! May 9 to May 10, 2020. Many items for sale are limited in quantity, so make sure you shop early to get the best selection! The video is 2 hours long and features each vendor showcasing their products for sale and how to contact them to purchase the product. Products purchased will be mailed to you (curbside pickup may be available for each vendor if you live in their general location). The video is previously recorded, so you will have the ability to pause, rewind, and fast forward. It will only be available until 5pm on May 10. You can access and watch it anytime during that time frame. It will be deleted at 5pm on May 10th.