Holistic Holiday Pop-Up Shop! Ladies Night Out!
with Mind, Soul, and Self LLC and friends!
Saturday
December 14, 2019




from

6pm

to

9pm
at Mind, Soul, and Self LLC
1310 Wisconsin Ave (1st floor) Sheboygan, WI 53081
Admission: Free with a suggested donation of $2 to $5 that will be gifted to the Sheboygan County Humane Society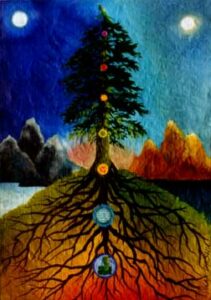 Join holistic vendors, readers, and healers for an evening of holiday shopping, socializing, and self-care! Holiday refreshments! Please note, while some vendors may take credit/debit, cash is preferred. We look forward to seeing you!
Vendors:
Mind, Soul, and Self LLC and Christina Wilke-Burbach PhD: Natural botanical perfumes, botanical jewelry (necklaces and bracelets), aromatherapy sprays, tinctures and elixirs, chakra products, chakra clothing. Christina will also be offering Tarot Readings and Chakra Intuitive Readings for $1/minute (minimum 10 minutes). First come, first served!
Wire and Stone Creations: Jewelry created with natural, semi-precious stone and wrapped with wire. My jewelry making began with a love for stones, gems, and crystals. I began to educate myself regarding the crystals, their healing abilities and how to use them. I also create as a great way to relieve stress, handling the stones, and allowing my mind to create individual pieces of art has been quite therapeutic. I hope you enjoy my work as much as I enjoy creating!
Spyralfire Gems and Andrea Covey: Tarot and oracle decks, pendulums, Chakra products, jewelry, smudge sticks, tote bags and more. Andrea will also be offering head/neck/shoulders massages for $1/minute (minimum 10 minutes). First come, first served!
Blue Lotus Crystals and Katie Nack: Raw and tumbled crystals and gemstones
Psychic Medium Brenda LouAnn: Since an early age, Brenda has been blessed with the gifts of clairsentience and an inquisitive mind. These talents have lead her along numerous paths in life that few seldom trod. Let this gifted and insightful lady shine light onto your pathways through palmistry and the eyes of a psychic. Psychic/Medium Readings are $1/minute (minimum 15 minutes). First come, first served!
You Betcha, High Point Acres, and Kim Regner: Local Hemp farmer with high-quality CBD and herbal products. Free CBD Samples tonight!
More vendors being added! Check back!
Location: Mind, Soul and Self LLC is located in The Riverbend District of Sheboygan, Wisconsin (right by the Sheboygan River) at 1310 Wisconsin Avenue, 1st Floor, Sheboygan, WI 53081. Easily accessible from Highways 23 and 43. Located 50 minutes north of Milwaukee and 60 minutes south of Green Bay and Appleton, Wisconsin. If you are coming from out of town and want to stay overnight, the following hotels are all a mile from Dr. Christina's office: Blue Harbor (725 Blue Harbor Drive Sheboygan, WI 53081), Harbor Winds Hotel (905 S. 8th St, Sheboygan, WI 53081), Econolodge (723 Center Street) or The Grandstay Residential Suites (708 Niagara Ave Sheboygan, WI). We are a block away from Starbucks and Glas Cafe and 5 blocks away from downtown Sheboygan and restaurants like Field to Fork, Black Pig, Il Ritrovo, Paradigm, Urbane, and Trattoria Stefano. We are also 1/2 mile away from John Michael Kohler Arts Center and Stephanie Weill Performing Arts Center.