Happy Thanksgiving! Its the 11th month of the year and 11/11 is this month. To celebrate, sales and specials below are just $11!!
Sales valid until November 30, 2018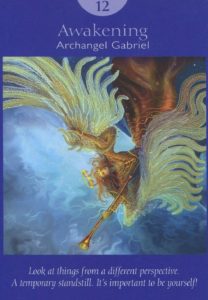 1). $11 Angel Tarot Readings
$11 for 15 minute readings (normally $25)
$22 for 30 minutes (normally $50)
$44 for 60 minutes (normally $100)
Tarot Readings with Dr. Christina are unique as she uses them as a Spiritual Psychology, personal growth, and counseling tool. She has a PhD in Health Psychology, a Masters Degree in Clinical Psychology, a Bachelors Degree in Psychology, a Bachelor's Degree in Anthropology, a Minor in Sociology, and is trained in Transpersonal Psychology having studied with Stan Grof MD, PhD, the founder of the field. She is also a Reiki Master Teacher and ordained non-denominational minister. Tarot readings with Dr. Christina can also include counseling, depth psychology, and information on archetypes, astrology, the hero/heroine's journey, rites of passage, and the chakras. 15 minute reading (1 to 2 cards), 30 minute reading (3 to 5 cards), 60 minute reading (6 to 10 cards). SPECIAL IS FOR PHONE READINGS ONLY. Pay for the reading below and then email Christina at mindsoulandself@yahoo.com to schedule. Appointments MUST be scheduled at least 24 to 48 hours in advance. Same day appointments are not available. Times are flexible and can include morning, afternoon, and evening times. (PS: Christina is available all day on 11/11/18 for readings!!!)
2). $11 Chakra Mini Classes
Normally $20 each. On sale for $11 each!
Our Chakra Mini-Series includes 12 recorded online classes. Each class focuses on one chakra at a time and one theme of that Chakra. Each class in the Mini-Series is 40 to 75 minutes in length and is taught by Dr. Christina Wilke-Burbach. Classes also include a workbook and a 30 minute recorded hypnosis session. The classes are available for you to purchase and complete at your pace, on your own time. You definitely do not have to do them in order, you can pick and choose which ones you are interested in, and you can take them at anytime All class content is downloadable and is yours to keep. There are 12 classes. Each class is normally $20. For this month only, they are $11 each. For full description and more info about the classes, click here (but come back to this page to make the purchase in order to receive the discount).
About Dr. Christina Wilke-Burbach: Christina Wilke-Burbach PhD, RMT, CA is a scholar, teacher, consultant, spiritual counselor, and holistic healing facilitator with over 20 years of higher education and experience in psychology, spirituality, holistic healing, and natural health. Her business is Mind, Soul, and Self LLC. She has her PhD in Health Psychology, Master's Degree in Clinical Psychology, 2 bachelor degrees in psychology and anthropology, a minor in Sociology, and is trained in Transpersonal Psychology, having studied with Stan Grof MD, PhD-the father of Transpersonal Psychology. She is a Certified Aromatherapist, Herbalist, Master Gardener, Reiki Master Teacher, Docent, Ordained Minister, Awakening Your Light Body Graduate, Intuitive, and Bodyworker. She specializes in women's wellness, holistic healing, personal growth, and spiritual development. She has presented at academic conferences and has taught hundreds of classes, workshops, and group sessions throughout the Midwest and beyond. She is a published author and award-winning researcher and healthcare provider. She was an instructor in the Institute for Intuitive Arts and Sciences in Madison, WI. She combines science with intuition. She strongly believes in empowering others to heal themselves. For more information, please visit https://mindsoulandself.com/about-dr-christina-wilke-burbach/
To Purchase: Sales are not valid for previous purchases. Sales can be purchased at the PayPal Cart below. Dr. Christina will confirm your appointment request and/or class registration within 24 to 48 hours of receiving your payment and will send you the login info to access and download the classes. All sales are final. Financing is also available through PayPal Credit. To learn more about PayPal Credit, click on the banner below the PayPal cart. If interested, please choose that option when using the Paypal cart.