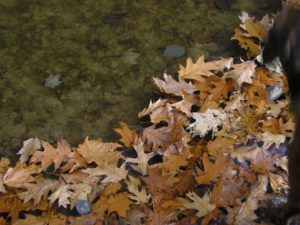 November Special: Ancestral Tarot Readings available until November 30, 2019. See Below. 
** Stay tuned for our HUGE Black Friday/Small Business Saturday Sales available starting November 27 **
**Purchase sales at the bottom of this page.
Ancestral Tarot Reading with Dr. Christina
Over the phone, webcam, and in Sheboygan, WI
-30 minutes for $40 (normally $50)
-60 minutes for $80 (normally $100)
-90 minute reading for $120 (normally $150)
-2 hour reading for $160 (normally $200)
November is a liminal time, when the boundary between this world and the Spirit world can more easily be crossed. The veil between the worlds is at its thinnest. A number of global traditions are held in November that celebrate our ancestors and those who came before us: Samhain, All Soul's Day, All Saints Day, Spirit Day, and Dia de los Muertos. The holiday season also begins later this month with Thanksgiving. With the thin veil, this is a powerful time of healing and communication with our ancestors as the energy of family, lineage, and traditions are strong in the collective consciousness.
This month, Dr. Christina is offering special Ancestral Tarot Readings. In these readings, we will explore what happened in your family, before your current life, that may be present or alive in your energy field today. Since energy is never lost, but simply changes form over time, emotional issues or problems that were not dealt with by your ancestors, or not fully resolved, can accumulate in your energy field today, creating an imbalance. These patterns can have a disruptive influence on your life.  This causes us to have a harder time letting go of things that no longer serve us and leaves us feeling like we are stuck. We may notice that we repeat the same patterns over and over. We know that this is causing us pain, but feel like there is no way out. We will identify and discuss how each lineage has impacted and influenced you and how you can heal from this. We will also ask your ancestors for advice on current issues in your life, such as relationships, jobs, careers, friendships, and finances.
The longer the reading, the more in-depth we can get. 90 minute and 120 minute readings can also involve intensive healing work. Tarot Readings with me are unique as I use them as a Spiritual Psychology, personal growth, and counseling tool. I have a PhD in Health Psychology, a Masters Degree in Clinical Psychology, a Bachelors Degree in Psychology, a Bachelor's Degree in Anthropology, a Minor in Sociology, and I am trained in Transpersonal Psychology having studied with Stan Grof MD, PhD, the founder of the field. I am also a Reiki Master Teacher and ordained non-denominational minister. Tarot readings with me can also include counseling and depth psychology. 
To Make an Appointment: Email Christina at mindsoulandself@yahoo.com or call 608.393.7353 to schedule. Appointments MUST be scheduled at least 24 to 48 hours in advance. Same day appointments are not available. Times are flexible and can include morning, afternoon, and evening times. When you are scheduling your appointment, please tell if you would like a reading face to face, over the phone or webcam/Skype. Readings are also available via email (you do not need to be present. With your permission, Christina would type up your reading and email you the reading and a picture of your Tarot cards). All readings must be prepaid at least 24 hours before your scheduled time. Please note, 30-minute readings are only available over the phone or webcam. 
About Dr. Christina Wilke-Burbach: Christina Wilke-Burbach PhD, RMT, CA is a scholar, teacher, consultant, spiritual counselor, and holistic healing facilitator with over 20 years of higher education and experience in psychology, spirituality, holistic healing, and natural health. Her business is Mind, Soul, and Self LLC. She has her PhD in Health Psychology, Master's Degree in Clinical Psychology, 2 bachelor degrees in psychology and anthropology, a minor in Sociology, and is trained in Transpersonal Psychology, having studied with Stan Grof MD, PhD-the father of Transpersonal Psychology. She is a Certified Aromatherapist, Herbalist, Master Gardener, Reiki Master Teacher, Docent, Ordained Minister, Awakening Your Light Body Graduate, Intuitive, and Bodyworker. She specializes in women's wellness, holistic healing, personal growth, and spiritual development. She has presented at academic conferences and has taught hundreds of classes, workshops, and group sessions throughout the Midwest and beyond. She is a published author and award-winning researcher and healthcare provider. She was an instructor in the Institute for Intuitive Arts and Sciences in Madison, WI. She combines science with intuition. She strongly believes in empowering others to heal themselves. For more information, please visit https://mindsoulandself.com/about-dr-christina-wilke-burbach/
To Purchase: Sales are not valid for previous purchases. Sales can be purchased at the PayPal Cart below. Dr. Christina will confirm your appointment request and/or class registration within 24 to 48 hours of receiving your payment and will send you the login info to access and download the classes. All sales are final. Financing is also available through PayPal Credit. To learn more about PayPal Credit, click on the banner below the PayPal cart. If interested, please choose that option when using the Paypal cart.