Holistic Healing with Herbs Classes with Dr. Christina
on Sale for 50% off until October 31, 2017.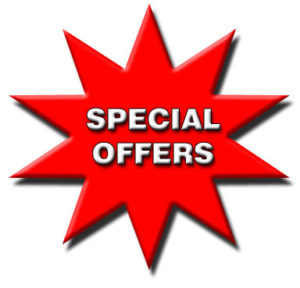 Click on the name of each class/service below to read the description. Purchase specials at the bottom of this page. 
Our Holistic Healing with Herbs Online series (modules 1 to 6) is on sale for $450 until October 31, 2017. That's 50% off!!!!! (Regularly $900)!!
Join Dr. Christina Wilke-Burbach, an educator, holistic healing facilitator, PhD in Health Psychology, Certified Aromatherapist, Herbalist, and Master Gardener for a comprehensive overview of herbal medicine, holistic healing, natural health, and organic gardening!! Herbs and Herbal medicine are the foundation of natural health. Herbs have been used globally for thousands of years and were the first form of healthcare! The majority of the world still uses herbal medicine despite the invention of chemical pharmaceuticals. This herbal series will educate you and empower you to take your health and wellness back using mother nature's pharmacy! 
About Dr. Christina Wilke-Burbach: Christina Wilke-Burbach PhD, RMT, CA is a scholar, teacher, consultant, spiritual counselor, and holistic healing facilitator with over 19 years of higher education and experience in psychology, spirituality, holistic healing, and natural health. Her business is Mind, Soul, and Self LLC. She has her PhD in Health Psychology, Master's Degree in Clinical Psychology, 2 bachelor degrees in psychology and anthropology, a minor in Sociology, and is trained in Transpersonal Psychology. She is a Certified Aromatherapist, Herbalist, Reiki Master Teacher, Ordained Minister, Awakening Your Light Body Graduate, Intuitive, and Bodyworker. She specializes in women's wellness, holistic healing, personal growth, and spiritual development. Christina is an expert in working with the Chakras. The Chakras are the foundation of her business. She has presented at academic conferences and has taught hundreds of classes, workshops, and group sessions throughout the Midwest and beyond. She is a published author and award winning researcher and healthcare provider. She was an instructor in the Institute for Intuitive Arts and Sciences in Madison, WI. She combines science with intuition. She strongly believes in empowering others to heal themselves. For more information, please visit https://mindsoulandself.com/about-dr-christina-wilke-burbach/
To Purchase: Classes can be purchased at the PayPal Cart below. Dr. Christina will confirm your class registration within 48 hours of receiving your payment and will send you the login info to access and download the online classes.  All sales are final. Financing is also available through PayPal Credit. To learn more about PayPal Credit, click on the banner below the PayPal cart. If interested, please choose that option when using the Paypal cart.