End of Year sales and offers valid until December 31, 2017. Purchase offers at the bottom of this page.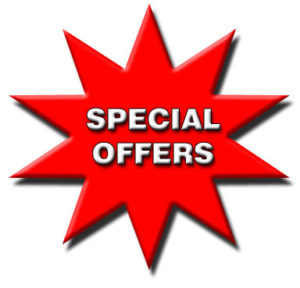 **Click on the name of the service/class in red for more details, but sales must be purchased on the bottom of this page.
1). 50% off a 60 minute Chakra Reading with Dr. Christina
Regularly $100, on sale for $50!
(Appointment must be scheduled and completed by December 31, 2017. Special offer is only for phone and webcam (Skype) appointments).
Dr. Christina is highly skilled in working within the Chakra energy system. The Chakras' function is to vitalize the physical body and to bring about the development of our self-consciousness. Each chakra is associated with certain physical, mental, emotional, and spiritual interactions. Christina will read your energy system and help you explore the status and functioning of your main energy centers, minor Chakras, Transpersonal Chakras, and related physical, mental, emotional, and spiritual issues.  The chakras govern all areas of your life. Readings can focus on the entire system or can focus on one or two areas of concern. Christina can identify your strongest chakras and the ones that need a little work.  Receive insight into what may be contributing to problems and disrupting your energy flow, how you can reach your highest potential, and what you can do clear and return your life to balance.  The most important part of the reading is discussing solutions and tips for you to achieve healing. Readings can also include Chakra focused archetype and astrological information. Clients have told Christina a Chakra Reading was more helpful in gaining insight into their life than years of counseling.  
2). 50% off a 2.5 hour individual Past Life Regression session with Dr. Christina.
Regularly $199, on sale for $99! 
(Appointment must be scheduled and completed by December 31, 2017. Special offer is only for phone and webcam (Skype) appointments). 
Past life regression is a technique using hypnosis and visualization to undercover memories from your past live and incarnations. Remembered or not, your unconscious mind harbors the memories of many past lives. Our past lives can "bleed through" into our current lifetime and influence it in numerous ways. This will usually appear as patterns in your life. Do you find yourself repeating certain patterns over and over? Often, present-life issues we are struggling with have a past-life origin and the stories contain amazing lessons. The lessons are revealed most markedly by the life patterns we recognize in the stories. Dr. Christina has successfully regressed over 100 people in both individual and group settings. Her clients have gone back to lives in Eqypt, Colonial America, Atlantis, Lemuria, Pompeii, and beyond. Sessions provide an opportunity to heal trauma and stuck energy in these lives as well as forgive and be forgiven for transgressions.
3). $30 off the new Chakra Boot Camp starting in January 2018!!
Regularly $99, on sale for $69!
Start the new year right and jump start your personal growth with our intensive 30 day Chakra Boot Camp!! This 30 day program focuses on the extended chakra system (Subpersonal and Transpersonal Chakras). Are you ready to enter a new chapter in your life? Are you ready to release what no longer serves you and be the best you can be? Take an intensive 30 day personal growth journey from the Heart of Mother Earth to The Great Central Sun, exploring personal growth and spiritual themes and functions of each energy center with Dr. Christina Wilke-Burbach. This 30 Day Chakra Boot Camp will explore the Subpersonal and Transpersonal Chakras; the newly emerging advanced system of Chakras below and above the physical body. This Boot Camp is available as a recorded, self- guided program. In this program, you are automatically emailed a 2 hour webinar/teleseminar once a week on Monday. Each week addresses several chakras and their themes and purposes.  Each week will build on and expand topics discussed in the previous week. There will be reading assignments and energy healing activities for participants to work on between each group.  Boot camp includes one 15 minute phone consultation with Dr. Christina. Dr. Christina provides email support to you during your whole boot camp and additional discounted phone and webcam consultations are also available during your boot camp.
4). Holistic Healing with Aromatherapy Level 1 & Holistic Healing with Aromatherapy Level 2!! 
Level 1 is normally $1050 (6 classes at $175 a class). On sale for $500!
Level 2 (Aroma 201 to 205) is normally $875 (5 classes at $175 a class). On sale for $450!
This comprehensive 110 hour Level I aromatherapy series was created by Holistic Health Consultant, Certified Aromatherapist, Herbalist, Master Gardener, and National Association for Holistic Aromatherapy (NAHA) member Dr. Christina Wilke-Burbach PhD, RMT, CA.  Dr. Christina has training in both "French" aromatherapy and "British" aromatherapy and teaches true Holistic aromatherapy…. safely and ethically using oils via inhalation, topically, and internally when appropriate. Level I provides the foundation and theory behind 'Holistic Healing with Aromatherapy.' A 300 hour 'Holistic Healing with Aromatherapy' Level 2  is available after completion of Level I. Level 2 is unlike any other one out there as it combines clinical, medical, folk, metaphysical, and intuitive aromatherapy with holistic healing concepts. Throughout the Level 2 series, you will learn over 40 aromatherapy and holistic techniques to bring balance to the mind, body, spirit, and energy system. Students also learn an Aroma Reading intuitive aromatherapy Technique developed by Christina. Level 1 and Level 2 bundle! Purchase both level 1 and level 2 for the hugely discounted price of $799!!! (regularly $1925, save $1126!!!!!!!)
**Sales and specials are not valid on previous purchases. 
About Dr. Christina Wilke-Burbach: Christina Wilke-Burbach PhD, RMT, CA is a scholar, teacher, consultant, spiritual counselor, and holistic healing facilitator with over 19 years of higher education and experience in psychology, spirituality, holistic healing, and natural health. Her business is Mind, Soul, and Self LLC. She has her PhD in Health Psychology, Master's Degree in Clinical Psychology, 2 bachelor degrees in psychology and anthropology, a minor in Sociology, and is trained in Transpersonal Psychology. She is a Certified Aromatherapist, Herbalist, Reiki Master Teacher, Master Gardener, Ordained Minister, Awakening Your Light Body Graduate, Intuitive, and Bodyworker. She specializes in women's wellness, holistic healing, personal growth, and spiritual development. Christina is an expert in working with the Chakras. The Chakras are the foundation of her business. She has presented at academic conferences and has taught hundreds of classes, workshops, and group sessions throughout the Midwest and beyond. She is a published author and award winning researcher and healthcare provider. She was an instructor in the Institute for Intuitive Arts and Sciences in Madison, WI. She combines science with intuition. She strongly believes in empowering others to heal themselves. For more information, please visit https://mindsoulandself.com/about-dr-christina-wilke-burbach/
To Purchase: Sales can be purchased at the PayPal Cart below. Dr. Christina will confirm your class registration or appointment within 48 hours of receiving your payment and will send you the login info to access and download the online classes.  All sales are final. Financing is also available through PayPal Credit. To learn more about PayPal Credit, click on the banner below the PayPal cart. If interested, please choose that option when using the Paypal cart.