Part of our 'Summer of Giving'
Many of our online classes are deeply discounted!!
50% off!

 Financing options are available. See below for more info.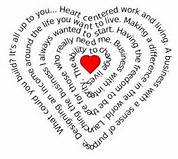 Many of Dr. Christina's Online classes are on sale until the end of summer for deep discounts!!!! Purchase classes at bottom of this page. Click on the class name below for more info about each class. All classes are yours to keep and download. There are no timelines or deadlines to complete the classes. All classes include individual consultation and mentoring with Dr. Christina. Financing options are available. 
About our charity events: Mind, Soul, and Self LLC is a heart-centered holistic healing business and promotes social change, the highest good, servitude, and giving back to your community. Once a quarter (summer, fall, winter, and spring), Dr. Christina offers 'A Weekend of Giving.' On these days, healing sessions and classes with Dr. Christina are available for a reduced price (50% off) with a portion of the proceeds donated to the charity Random Acts (because the world could use a little extra kindness right now).  This is an opportunity to not only raise money for charity, but to offer classes and services at a reduced price so more people can access healing. 
About Dr. Christina Wilke-Burbach: Christina Wilke-Burbach PhD, RMT, CA is a scholar, teacher, consultant, and holistic healing facilitator with over 19 years of higher education and experience in psychology, spirituality, holistic healing, and natural health. Her business is Mind, Soul, and Self LLC. She has her PhD in Health Psychology, Master's Degree in Clinical Psychology, 2 bachelor degrees in psychology and anthropology, a minor in Sociology, and is trained in Transpersonal Psychology. She is a Certified Aromatherapist, Herbalist, Reiki Master Teacher, Ordained Minister, Awakening Your Light Body Graduate, Intuitive, and Bodyworker. She specializes in women's wellness, holistic healing, personal growth, and spiritual development. Christina is an expert in working with the Chakras. The Chakras are the foundation of her business. She has presented at academic conferences and has taught hundreds of classes, workshops, and group sessions throughout the Midwest and beyond. She is a published author and award winning researcher and healthcare provider. She was an instructor in the Institute for Intuitive Arts and Sciences in Madison, WI. She combines science with intuition. She strongly believes in empowering others to heal themselves. For more information, please visit https://mindsoulandself.com/about-dr-christina-wilke-burbach/
Random Acts: A portion of the proceeds will be donated to Random Acts, a registered 501(c)(3) organization in the United States. Random Acts is the charity started by Misha Collins, the actor who plays the angel Castiel on The CW's TV show Supernatural. Random Act's mission is to conquer the world one random act of kindness at a time. They are here to inspire acts of kindness around the world both big and small. They provide a vast network of caring people with the encouragement and support they need to change lives for the better. Their Values: Every individual can be a catalyst for positive change in the world and in their own life. Everyone deserves to be treated with respect. Each person can make a positive impact within their social network and community. Kindness breeds kindness. Being kind is fun!
To Purchase: Classes can be purchased at the PayPal Cart below. Dr. Christina will confirm your class registration within 48 hours of receiving your payment and will send you the login info to access and download the online classes.  All sales are final. Financing is also available through PayPal Credit. To learn more about PayPal Credit, click on the banner below the PayPal cart. If interested, please choose that option when using the Paypal cart.