Introduction to Spiritual Psychology
with Christina Wilke-Burbach PhD

Stay tuned for an upcoming live online streaming Intro to Spiritual Psychology class to be offered in April/May 2020 in the comfort and safety of your own home!
 Mind, Soul, and Self LLC
1310 Wisconsin Ave in Sheboygan, WI

Spirituality is feeling like a whole and complete person with meaning and purpose. It is an inner path enabling you to discover the true essence of your being; the deepest values, morals, beliefs, and meaning by which you live. Spirituality is often experienced as a source of inspiration or orientation in life. Transpersonal psychology is a school of psychology that integrates the spiritual and transcendent aspects of the human experience with the framework of modern psychology. It is also possible to define it as "spiritual psychology." The Transpersonal has been defined as "experiences in which the sense of identity or self extends beyond (trans) the individual or personal to encompass wider aspects of humankind, life, psyche or cosmos." Issues considered in transpersonal psychology include spiritual self-development, spiritual evolution, intuition, personal growth, healing, and wellness. Each individual is a unique unity of mind, emotions, heart, body, and soul. Respect is given to the entire person, all possibilities of being, and experiences that are beyond the ordinary, ego, and self. Spiritual Psychology techniques help individuals heal the soul and spirit by releasing limiting thoughts, beliefs, emotions, and patterns. Spiritual Psychology can help you feel whole and complete and able to reach your full potential.

This workshop will introduce you to Spiritual Psychology Theories, concepts, and techniques to support your own healing journey and path to wholeness. For those of you that are holistic healers, you can also use these tools to assist your clients and patients on their journey. Receive an overview of Spiritual psychological theories and techniques including Transpersonal Psychology, Humanistic Psychology, Positive Psychology, Holistic Psychology, and Cognitive Behavioral Psychology. Learn how to hold space and facilitate healing. Learn about the Healing Crisis, Dark Night of the Soul, Kundalini Awakening, and Spiritual Emergencies. Learn how these crises of the spirit mimic emotional illness and how to assist someone experiencing one. Learn how to integrate, center, and ground. Receive an overview of Archetypal Astrology, how to use it, and how it can impact your healing sessions. We will cover Maslow's Hierarchy of Needs, The Psycho-Spiritual Framework, Cartographies of the Psyche, and ways to utilize this information in transformational healing sessions. We will also cover the Spectrum of Consciousness, ways to access and enter the spectrum, and introduce participants to altered states of consciousness as a powerful tool of personal growth, insight, healing, and spirituality. Fee: $199. This class is 8 hours long with an hour lunch break. 
Prerequisite: None. This workshop is open to everyone with a focus on Reiki practitioners, yoga teachers, massage therapists, bodyworkers, holistic practitioners, herbalists, aromatherapists, nurses, social workers, counselors, and other holistic healthcare providers.
Goal of this Workshop: This is a personal growth opportunity open to anyone on a spiritual journey. It is also a professional development/continuing education class for Reiki practitioners, massage therapists, bodyworkers, life coaches, intuitives, and other holistic practitioners. As Reiki and other holistic modalities become more and more popular, learning additional techniques can greatly enhance your client healing sessions by adding a spiritual psychology/spiritual counseling component. Learning additional techniques can also improve your business potential by giving you more experience and knowledge than other providers. There is a need and demand for quality holistic practitioners as more venues (Hospitals, Hospices, Clinics, etc) are adding holistic and spiritual services to satisfy clients and patients. This is also a great workshop for social workers, counselors, nurses, and other healthcare professionals to learn spiritual techniques and concepts to integrate into their healthcare to make it more holistic.
Please note: This workshop presents spiritual and holistic approaches that treat the whole person. These services are considered alternative and complementary. They can greatly complement and accentuate Western Medicine and Conventional psychological/counseling approaches but they should not take the place of them.
Spiritual Psychology Series: This is the first class in a planned series of Spiritual Psychology workshops Dr. Christina will teach in 2020. Additional classes include 'Mind/Body Medicine' (TBA March 2020),  'Art, Music, and TranscenDANCE' (TBA April 2020),  and 'Altered States/Trance Work' (TBA May 2020). Additional topics planned for future Spiritual Psychology classes in 2020/2021 include Shadow Work, Archetypes, and Dreamwork.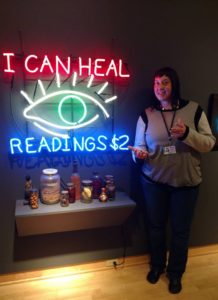 About The Instructor: Christina Wilke-Burbach PhD, RMT, CA is a scholar, teacher, consultant, spiritual counselor, and holistic healing facilitator with 22 years of higher education and experience in psychology, spirituality, holistic healing, and natural health. She has a PhD in Health Psychology, Master's Degree in Clinical Psychology, 2 bachelor degrees in psychology and anthropology, and a minor in Sociology. Christina has additional education and post-doctoral training in Transpersonal Psychology (Holotropic techniques, Psychonautics, Spiritual Emergencies, Shamanic Approaches, Plant Medicine, Archetypal Astrology), and has attended workshops, training, and classes with Dr. Stan Grof MD, PhD founder of the field of Transpersonal Psychology and his late wife, Christina Grof PhD. Christina is also a Certified Aromatherapist, Herbalist, Master Gardener, Reiki Master Teacher, Ordained Minister, Docent, and Bodyworker. She specializes in women's holistic wellness, spiritual psychology, plant medicine, personal growth, and spiritual development. Christina does not practice western psychology, psychotherapy, psychological counseling, or psychiatry; she does not give diagnosis or labels or provide psychological treatment. She is not a medical doctor, licensed psychologist or mental health therapist. She is a spiritual counselor; combining psychology, spirituality, and intuition into her healing appointments. For more info, please visit: https://mindsoulandself.com/about-dr-christina-wilke-burbach/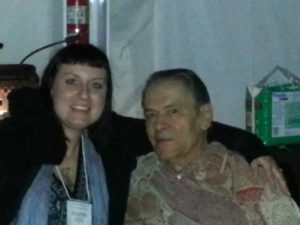 Class Location: Mind, Soul and Self LLC/Dr. Christina Wilke-Burbach's Office is located in The Riverbend District of Sheboygan, Wisconsin (right by the Sheboygan River) at 1310 Wisconsin Avenue, 1st Floor, Sheboygan, WI 53081. Easily accessible from Highways 23 and 43. Located 50 minutes north of Milwaukee and 60 minutes south of Green Bay and Appleton, Wisconsin. If you are coming from out of town and want to stay overnight, the following hotels are all a mile from Dr. Christina's office: Blue Harbor (725 Blue Harbor Drive Sheboygan, WI 53081), Harbor Winds Hotel (905 S. 8th St, Sheboygan, WI 53081), Econolodge (723 Center Street) or The Grandstay Residential Suites (708 Niagara Ave Sheboygan, WI). We are a block away from Starbucks and Glas Cafe and 5 blocks away from downtown Sheboygan and restaurants like Field to Fork, Black Pig, Il Ritrovo, Paradigm, Urbane, and Trattoria Stefano. We are also 1/2 mile away from John Michael Kohler Arts Center and Stephanie Weill Performing Arts Center.
Registration Info: Class fee is $199. Registration closes January 30, 2020 or when space is full. Contact Dr. Christina Wilke-Burbach with any questions: mindsoulandself@yahoo.com or 608.393.7353. To register, pay at least the non-refundable $50 deposit. Balance is due by January 30, 2020. Class size is limited. Please note, if you cancel your attendance less than 72 hours before class there are no refunds.