-A Transpersonal Sunday Morning-
Past Life Regression with Dr. Christina
Sunday May 7, 2017
11am to 1:30pm CST
Live Online Experience!
Start your Sunday morning with a Transpersonal Adventure in the comfort of your own home!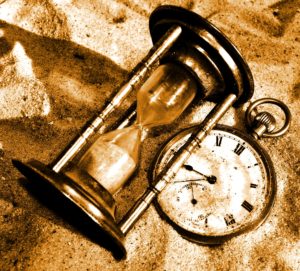 Past Life Regression – Live Online Group Experience
With Christina Wilke-Burbach PhD, RMT, CA

Sunday May 7, 2017
11:30am to 2pm CST
Past life regression is a technique using hypnosis and visualization to undercover memories from your past live and incarnations. Remembered or not, your unconscious mind harbors the memories of many past lives. Our past lives can "bleed through" into our current lifetime and influence it in numerous ways. This will usually appear as patterns in your life. Do you find yourself repeating certain patterns over and over? Often, present-life issues we are struggling with have a past-life origin and the stories contain amazing lessons. The lessons are revealed most markedly by the life patterns we recognize in the stories. There are many reasons to do a past life regression: for fun and entertainment, to gain insight, to experience healing, to heal issues with no rational cause (fears, pain, etc), to process soul lessons, to forgive others who have hurt you so the past can be healed, to gain an understanding of your gifts and challenges in this lifetime and how to move beyond them, and to gain more awareness of your soul contracts, karmic relationships, soul mates, and soul groups.
The session will begin with a discussion of consciousness, reincarnation, and past lives. All participants will explore patterns and concerns in their life. Dr. Christina will answer any questions and concerns that you have. Then participants will be guided back to the life or lives that need to be addressed. The experience will end with processing and discussion of your experience and Dr. Christina will provide each participant with intuitive feedback.
This is a live experience and will feature a webinar style presentation along with a live video presentation and chat options.  Participants are emailed the login information when they register. You will need a webcam, microphone and speakers (or a headset) to participate in live experience. A headset is preferred as it has the best sound quality and minimizes feedback and echoing.  Also available on laptops, smart phones, and tablets. You will be able to see, hear, and interact with Christina and the other participants. If you do not have access to a webcam and headset, you may also call in to participate in class via your telephone or cellphone.  
You will need to be in a private and quiet location where you will not be disturbed during this session. Earphones or a headset are recommended so you do not have to hold your phone. Many participants choose to lay on a couch, bed, or yoga mat during the regression.
Fee: $50. Registration closes May 6, 2017. You must pre-register to have the call-in information sent to you.
****Please note, an 'Future Life Progression' will be scheduled in the near future. It is recommended that you do a past life regression before a future life progression 🙂
About Dr. Christina Wilke-Burbach: Christina Wilke-Burbach PhD, RMT, CA is a scholar, teacher, consultant, and holistic healing facilitator with over 19 years of higher education and experience in psychology, spirituality, holistic healing, and natural health. Her business is Mind, Soul, and Self LLC. She has her PhD in Health Psychology, Master's Degree in Clinical Psychology, 2 bachelor degrees in psychology and anthropology, a minor in Sociology, and is trained in Transpersonal Psychology. Christina has studied with Stan Grof, MD, PhD the co-founder of the field of Transpersonal Psychology. Stan has been one of the leading consciousness researchers for the past 60 years. Christina is also a Certified Aromatherapist, Herbalist, Reiki Master Teacher, Ordained Minister, Awakening Your Light Body Graduate, Intuitive, and Bodyworker. She specializes in women's wellness, holistic healing, personal growth, and spiritual development. Christina is an expert in working with the Chakras. The Chakras are the foundation of her business. She has presented at academic conferences and has taught hundreds of classes, workshops, and group sessions throughout the Midwest and beyond. She is a published author and award winning researcher and healthcare provider. She was an instructor in the Institute for Intuitive Arts and Sciences in Madison, WI. She combines science with intuition. She strongly believes in empowering others to heal themselves. For more information, please visit https://mindsoulandself.com/about-dr-christina-wilke-burbach/
Registration: Registration closes May 6, 2017. All participants must pre-register.   Contact Dr. Christina with questions at mindsoulandself@yahoo.com or 608.393.7353. To register, please make a payment below using the Paypal cart.  Dr. Christina will confirm your registration via email within 24 hours after payment is received. There is a 24 hour cancellation policy. If you cancel your attendance less than 24 hours before the workshop, your payment is non-refundable and you will be sent the recording from the session.