A Transpersonal Weekend with Dr. Christina
April 29 & 30, 2017
Madison, WI
** UNFORTUNATELY, THIS EVENT HAS BEEN CANCELLED DUE TO LOW REGISTRATION NUMBERS. THANKS FOR YOUR INTEREST **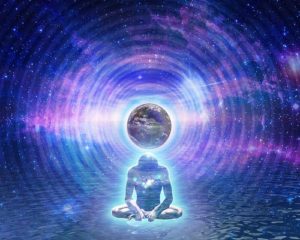 Holotropic States of Consciousness and Spirit Trance Dance
With Christina Wilke-Burbach PhD, RMT, CA
Saturday April 29, 2017
1pm to 5:30pm
Holotropic means "moving towards wholeness." It is a process of healing and becoming whole and complete using higher states of consciousness. This workshop will introduce participants to Transpersonal Psychology, The Spectrum of Consciousness, Rites of Passage, and Holotropic/higher states of consciousness as a powerful tool of personal growth, insight, healing, and spirituality. Participants will leave with an understanding of what they are and how to achieve them. Participants will also experience their own higher state and process it with the group. Workshop will begin with theory, discussion, and history of holotropic and higher states of consciousness, their healing potential, ways to achieve them, and then everyone will participate in a Spirit Trance Dance and process it afterwards with the group. In Spirit Trance Dance, one connects with nature, the heavens, and the divine to enter a higher state of consciousness. Trance Dance/Spirit Dance is a "technology of the sacred," a holotropic, shamanic, tribal, and ritual experience that allows you to enter an extraordinary reality, connect with other realms, invoke a spiritual awakening, gain mental clarity, experience profound revelations, and build intuition. The experience blends drumming, music, breathe work, trance work, and dancing/movement.  Ancient cultures performed these rituals at night. To simulate darkness and to separate the soul from the ego, participants wear a blindfold or bandana.  This allows for the experience of visions and a focus on the inner planes. The Spirit Trance Dance will end with centering, grounding, integration, and processing. Please wear comfortable clothing, bring water, and bring something to wear as a blindfold. Fee: $99. Registration closes April 26, 2017. 
Past Life Regression – Group Experience
With Christina Wilke-Burbach PhD, RMT, CA
Sunday April 30, 2017
11:30am to 2pm
Past life regression is a technique using visualization, relaxation, trance, and meditation to undercover memories from your past live and incarnations. Remembered or not, your unconscious mind harbors the memories of many past lives. Our past lives can "bleed through" into our current lifetime and influence it in numerous ways. There are many reasons to do a past life regression: for fun and entertainment, to gain insight, to experience healing, to heal issues with no rational cause (fears, pain, etc), to process soul lessons, to forgive others who have hurt you so the past can be healed, to gain an understanding of your gifts and challenges in this lifetime and how to move beyond them, and to gain more awareness of your soul contracts, karmic relationships, soul mates, and soul groups.  Dr. Christina has facilitated dozens of group past life regressions and has found that the group energy enhances the experience. The session today will begin with an overview of Reincarnation theories, Transpersonal Psychology, and Past Life Regression Techniques. We will explore patterns and concerns in your life and reasons for doing a past life regression. Then you will be guided back to the life or lives that need to be addressed and healed. Session ends with processing and discussion of your experience. Please bring a yoga mat, blanket, pillow, and an eye pillow if you have one. Fee: $60. Registration closes April 26, 2017. 
About Dr. Christina Wilke-Burbach: Christina Wilke-Burbach PhD, RMT, CA is a scholar, teacher, consultant, and holistic healing facilitator with over 18 years of higher education and experience in psychology, spirituality, holistic healing, and natural health. Her business is Mind, Soul, and Self LLC. She has her PhD in Health Psychology, Master's Degree in Clinical Psychology, 2 bachelor degrees in psychology and anthropology, a minor in Sociology, and is trained in Transpersonal Psychology. Christina has studied with Stan Grof, MD, PhD the co-founder of the field of Transpersonal Psychology. Stan has been one of the leading consciousness researchers for the past 60 years. Christina is also a Certified Aromatherapist, Herbalist, Reiki Master Teacher, Ordained Minister, Awakening Your Light Body Graduate, Intuitive, and Bodyworker. She specializes in women's wellness, holistic healing, personal growth, and spiritual development. Christina is an expert in working with the Chakras. The Chakras are the foundation of her business. She has presented at academic conferences and has taught hundreds of classes, workshops, and group sessions throughout the Midwest and beyond. She is a published author and award winning researcher and healthcare provider. She was an instructor in the Institute for Intuitive Arts and Sciences in Madison, WI. She combines science with intuition. She strongly believes in empowering others to heal themselves. For more information, please visit https://mindsoulandself.com/about-dr-christina-wilke-burbach/
Location: Both of 'The Transpersonal Weekend with Dr. Christina' events will be held at Supercharge! 1902 East Washington Avenue in Madison, WI, 53704.
Registration: Registration for both events closes April 26, 2017. All participants must pre-register.  Receive a $10 discount if you participate in both events. Contact Dr. Christina with questions at mindsoulandself@yahoo.com or 608.393.7353. To register, please make a payment below using the Paypal cart. You can either pay the non-refundable $25 deposit to hold your spot in each event (with remaining balance due by April 26) or pay for the events in full. Dr. Christina will confirm your registration via email within 48 hours after payment is received. Please note, if you cancel your attendance less than 72 hours before class, your deposit/payment is forfeited. A lot of preparation goes into class. If the minimum amount of 6 students to hold class is not met, class may be cancelled or rescheduled, so please register early to guarantee the event is held.