$55 Chakra Balancing Sessions with Dr. Christina
Thursday, Friday, & Saturday July 26 to 28, 2018 from 10am to 6pm In Sheboygan, WI


Sunday

July 29, 2018 from

10am

to

6pm

via Phone or Webcam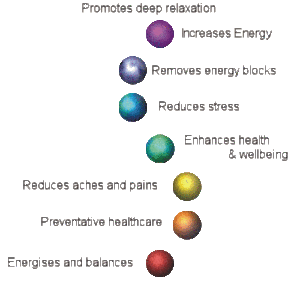 Chakra and Energy Balancing Bodywork with Dr. Christina
60-minute appointments for $55. July 26, 27, 28, and 29, 2018 only (regularly $100)
The Chakras are the main energy centers in our subtle body. They are the openings for life energy to flow into and out of our aura or electromagnetic field. There are 8 main Chakras, minor, subpersonal, and transpersonal chakras. The Chakras' function is to vitalize the physical body and to bring about the development of our self-consciousness. Each chakra is associated with certain physical, mental, emotional, and spiritual interactions. Low energy or slow energy in a chakra (or the entire system) can lead to disharmony, dis-ease, maladaptive patterns, low vibrating emotions, stress, and/or fatigue. Chakra balancing clears and realigns the energy system restoring the mind, body, spirit, aura, and energy system back to balance and harmony. Dr. Christina blends together 8 different energy techniques to balance your Chakras. Chakra Counseling and a Chakra Energy Reading are included at the end of the session. During a face to face Chakra and Energy Balancing session, clients lay on a massage table (fully clothed) while Dr. Christina works on your body (feet, knees, hips, along the spine, torso, shoulders, neck, head, hands) and in your aura. During a webcam or phone session, clients sit in a peaceful place in their own home where they will not be disturbed. The experience is very relaxing and peaceful and many fall asleep.
Available as a face to face appointment on Thursday July 26,  Friday July 27, and  Saturday July 28, 2018 in Sheboygan. Location: Mind, Soul and Self LLC/Dr. Christina Wilke-Burbach's Office is located in beautiful downtown Sheboygan at 728 Pennsylvania Avenue, 2nd Floor, Sheboygan, WI 53081. Easily accessible from Highways 23 and 43. Located 50 minutes north of Milwaukee and 60 minutes south of Green Bay.
Available as a webcam or phone appointment on Sunday July 29, 2018. Dr. Christina offers online appointments (web conferencing) via Go To Meeting. Go To Meeting is free for you to use. After you make your appointment, Christina emails you a link to join her via web conferencing. You will need a webcam and speakers for a web appointment. You may also use a smartphone, laptop, or tablet. 
About Dr. Christina Wilke-Burbach: Christina Wilke-Burbach PhD, RMT, CA is a scholar, teacher, consultant, spiritual counselor, and holistic healing facilitator with 20 years of higher education and experience in psychology, spirituality, holistic healing, and natural health. Her business is Mind, Soul, and Self LLC. She has her PhD in Health Psychology, Master's Degree in Clinical Psychology, 2 bachelor degrees in psychology and anthropology, a minor in Sociology, and is trained in Transpersonal Psychology, having studied with Stan Grof MD, PhD-the father of Transpersonal Psychology. She is a Certified Aromatherapist, Herbalist, Master Gardener, Reiki Master Teacher, Ordained Minister, Awakening Your Light Body Graduate, Intuitive, and Bodyworker. She specializes in women's wellness, holistic healing, personal growth, and spiritual development. She has presented at academic conferences and has taught hundreds of classes, workshops, and group sessions throughout the Midwest and beyond. She is a published author and award-winning researcher and healthcare provider. She was an instructor in the Institute for Intuitive Arts and Sciences in Madison, WI. She combines science with intuition. She strongly believes in empowering others to heal themselves. For more information, please visit https://mindsoulandself.com/about-dr-christina-wilke-burbach/
To Make an Appointment: Due to all the no call/no shows and last minute cancellations last time a discounted event was offered, you must purchase the session below and then email Christina at mindsoulandself@yahoo.com or call 608.393.7353 to schedule. Appointments MUST be scheduled at least 24 to 48 hours in advance. Same day appointments are not available. Walk-ins are not available. Appointment times are 10am to 6pm only. First come, first served. All appointments must be pre-paid when booking your appointment to confirm your appointment time.
To purchase: https://www.paypal.me/mindsoulandself. Make a note that the payment is for either a face to face appointment on July 26/27/28 or a webcam/phone appointment on July 29.  Please note, all sales are final.