Mind, Soul, and Self LLC and Dr. Christina Wilke-Burbach present:
Women's Energy Healing Day Retreat  
Saturday November 11, 2017 (11/11!!)
8am to 6:30pm
In West Bend, WI
Space is limited to 12 women! Registration closes November 3 (or when full).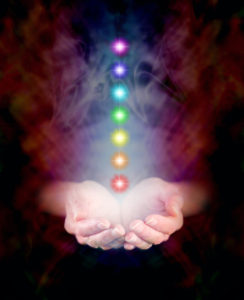 Join Dr. Christina Wilke-Burbach and her female tribe of experienced healing facilitators for a dynamic and intensive day retreat focusing on the power of energy and vibrational healing modalities.  Relax, heal, rejuvenate, de-stress, and enjoy a buffet of energy healing services! Let us pamper you and take care of you on this powerful day of healing, 11/11!!
Must be at least 18 years old to participate. 
About the event: The essence/core/root of all healing is energetic healing. Low energy or slow energy can lead to disharmony, dis-ease, maladaptive patterns, low vibrating emotions, stress, and/or fatigue. Energy healing modalities clear and realign the energy system, aura, meridians, nadis, yin/yang, and the chakras to restore the mind, emotions, body, and spirit back to balance and harmony. When energy flows freely, disease cannot manifest. No other form of healing can dive as deep into the psyche and heal your inner wounds like energy healing can. This day retreat will facilitate your inner healing and expose you to multiple forms of energy healing: Sound, Chakra Balancing, Healing Touch, Reiki, Flower Essences, Cranial Sacral Healing, Thai Yoga Massage, Reflexology, and Acupuncture/Tui na. The day will begin with a 60 minute Sound Journey Meditation using singing bowls. Each woman will then have an individual healing session with a number of different energy healers throughout the day.  You will have access to 100 acres of the Kettle Moraine Forest and hiking trails, a labyrinth, medicine circle, and horse sanctuary. Lunch is included as well as snacks, beverages, special gifts and treats for each participant.  A licensed professional counselor will be on hand through the day to help you process your experiences.  The day will end with integration, centering, and grounding. This is an incredible healing experience! 
Registration Fee: Fee is $499 per person.  Registration info at bottom of this page. Payment plans and financing are available. Registration closes November 3, 2017 or whenever event is full.
Each registered participant will receive:
* 60 minute Sound Journey with Gina Armstrong

* 30 minute individual Chakra Energy Balancing Session with Christina Wilke-Burbach, PhD, RMT, CA (includes a special chakra balancing gift for you to take home)
* 30 minute individual reflexology session with Ann Fothergill (includes a special gift for you to take home)
* 30 minute individual acupuncture session or tui na (Chinese energy massage) with Janet Fritts

* 30 minute individual Healing Touch/Reiki aromatherapy session (includes a flower essence blend for you to take home) with Nikki Mehlhorn RN
* 30 minute individual Thai Yoga Massage with Gina Roethle LMT
* 30 minute Cranial Sacral Bodywork Session with Elisabeth Olyvia Norton LMT
* Opening and Closing Guided Meditation
* Processing, Integration, Centering, and Grounding
* Coffee, tea, beverages, snacks, and lunch
* Special gifts and treats to take home (crystals, aromatherapy, herbal, and flower essence products)
* Access to 100 acres of nature!
Energy healing and personal growth work can be intense and powerful: If possible, it is recommended that you stay in the area for the night after the retreat instead of driving back home. This way you can get a good night's rest after the Day Retreat to help you integrate your experience. Dr. Christina and her assistant will also be available to help you process your day. In addition, Dr. Christina will help you integrate, center, and ground at the end of the day. The Day Retreat location, Cedar Valley, has 24 guest rooms (each with a private bathrooms) and meal service (perfect if you are coming from out of town). If you would like to set up a guest room and stay overnight, please contact Cedar Valley directly: http://www.cedar-valley.org/ There are also hotels close by in the city of West Bend.
Shopping/Vending:
There will also be a variety of holistic and healing products (herbal products, essential oils, aromatherapy products, natural perfumes, flower essences, jewelry, etc) available for sale. Please bring cash or check if you are interested in shopping.
Location:
The Day Retreat will be held in the 'Open Wings Arts Studio' at Cedar Valley, a beautiful and serene 100 acre country get away nestled in the hills of the Kettle Moraine. Address is 5349 County Road D West Bend, WI. Location has an outdoor labyrinth, hiking trails, a horse sanctuary, a swimming pond, onsite lodging with 24 guest rooms (each with a private bathrooms) and meal service (perfect if you are coming from out of town). There will be opportunities throughout the day to spend time outside in nature. If you would like to set up a guest room and stay overnight, please contact Cedar Valley directly: http://www.cedar-valley.org/ There are also hotels close by in the city of West Bend.
Your hostess and guide for the day retreat:
Christina Wilke-Burbach PhD, RMT, CA. Christina Wilke-Burbach PhD, RMT, CA is a scholar, teacher, consultant, spiritual counselor, and holistic healing facilitator with over 19 years of higher education and experience in psychology, spirituality, holistic healing, and natural health.  She has her PhD in Health Psychology, Master's Degree in Clinical Psychology, 2 bachelor degrees in psychology and anthropology, a minor in Sociology, and is trained in Transpersonal Psychology, having studied with Stan Grof MD, PhD the father of Transpersonal Psychology. She is a Certified Aromatherapist, Herbalist, Master Gardener, Reiki Master Teacher, Ordained Minister, Intuitive, and Bodyworker. She specializes in women's holistic wellness, personal growth, spiritual psychology, and spiritual development. Christina is an expert in working with the Chakras. The Chakras are the foundation of her business. Christina is the creator and sole proprietor of the Women's Chakra Retreats. She has designed and facilitated over 25 Chakra focused women's retreats the past 7 years.  She has presented everywhere from The Midwest and Beyond and has taught hundreds of classes and group sessions. She combines science with intuition. For more information please visit https://mindsoulandself.com/about-dr-christina-wilke-burbach/. All participants will receive a Chakra Balancing session with Dr. Christina. The Chakras are the main energy centers in our subtle body. They are the openings for life energy to flow into and out of our aura or electromagnetic field. There are 8 main Chakras, minor, subpersonal, and transpersonal chakras. The Chakras' function is to vitalize the physical body and to bring about the development of our self-consciousness. Each chakra is associated with certain physical, mental, emotional, and spiritual interactions. Low energy or slow energy in a chakra (or the entire system) can lead to disharmony, dis-ease, maladaptive patterns, low vibrating emotions, stress, and/or fatigue. Chakra Balancing clears and realigns the energy system restoring the mind, body, spirit, and aura back to balance and harmony.  During the session, clients lay on a massage table (fully clothed) while Dr. Christina works on your body (feet, knees, hips, along the spine and torso spine, neck, head, hands) and in your aura. The experience is very relaxing and peaceful and many fall asleep.
Assistant
Michelle Ann. Michelle is a Licensed Professional Counselor with 11 years of experience in mental healthcare.  She will be assisting Dr. Christina throughout the day. She will also be available to help women process and integrate their healing experiences. 
Service Providers and Services (All Services are Clothes On!!! Please wear comfortable clothing like yoga or sweatpants).
Gina Armstrong LMT. Gina trained in the Peter Hess Sound Massage Method at the Peter Hess Institute in Gersfeld, Germany in April 2013. She is one out of 6 people in the United States accredited to train the Peter Hess method in the United States. Gina has recently finished over 250 hours of sound training with Fabian Maman in Switzerland this past summer. She is a certified Tama-DO (the way of the Soul) practitioner. Tama-Do combines Chinese medicine, sound/vibration, color and movement to facilitate deep healing on the etheric, astral and mental bodies. Gina will be opening the retreat with a guided sound journey; a meditative experience that takes you into a deep state of relaxation. You will be laying down on a yoga mat/pillows/blankets during the experience. 
Gina Roethle LMT is a licensed massage therapist, wellness consultant, and mindful movement instructor based out of Milwaukee, WI. She draws her expertise from training and certifications in complementary health practices such as Thai massage, Yoga, Dance, Ayurveda, Reiki, Meditation, nutritional supplementation and natural foods. All participants will receive a Thai Massage with Gina. Thai massage, often called yoga massage, is done on a mat on the ground. It is an incredible form of bodywork! The therapist uses her hands, knees, legs, and feet to move you into a series of yoga-like stretches and also applies deep muscle compression, joint mobilization, and acupressure. Thai massage also utilizes energy work, which, according to ancient Asian culture, treats the subtle energetic field within the body. It corrects blockages, deficiencies, and imbalances in the flow of this energy, which then is believed to improve the client's health. 
Janet Fritts. Janet has been in practice in Milwaukee since her graduation from the Midwest College of Oriental Medicine in 2006.  In January 2008, she opened her own Chinese Medicine practice, Balance Point Natural Medicine, LLC. For more info, please visit: http://www.balancepointnaturalmedicine.com/home.html. All participants will receive an acupuncture or Tui Na session with Janet. Acupuncture is an inexpensive, non pharmaceutical therapy that reduces pain, inflammation and stress, improves sleep, energy and mood. Needles, that are as thin as a hair, are inserted at points along meridians of energy to encourage the body to heal itself. Or, instead of acupuncture, if you prefer, you may receive Tui Na, Chinese Eenrgy Massage. Tui Na is a non-invasive method using hands-on massage techniques to manipulate Qi, relieve musculoskeletal pain and discomfort by stimulating acupressure points on the body. This method assists in balancing the body's systems and induce relaxation.
Ann Fothergill LMT. Ann has been a registered hygienist for 34 years but her interest in holistic medicine has led her to massage, aromatherapy, and Reiki healing.  She is certified in the clinical use of essential oils, is currently a member of NAHA (National Association of Holistic Aromatherapy), and is also a certified Reiki Master practitioner. For more info, please visit http://www.annabellesholistichealth.com/  All participants will receive a reflexology session with Ann. Reflexology is a form of bodywork that involves applying pressure to the hands and feet to produce changes in pain and other benefits elsewhere in the body. The underlying theory behind reflexology is that there are certain points or "reflex areas" on the feet and hands that are connected energetically to specific organs and body parts through energy channels in the body. By applying pressure to reflex areas, a reflexologist is said to remove energy blockages and promote health in the related body area.
Nikki Mehlhorn RN: Nikki started working as a nurse after completing an Associates Degree in Nursing from Northeast Wisconsin Technical College in 2008, since then she has received a Bachelors Degree in Nursing from Concordia University of Wisconsin. She is a Certified Holistic Aromatherapist, Reiki Master practitioner and also trained in Chakra Balancing from Dr Christina Wilke-Burbach, PhD with Mind, Soul and Self, LLC.  She has received training from EFT Universe in Emotional Freedom Techniques (EFT). She also has training in Healing Touch from Healing Without Borders.  Nikki offers aromatherapy sessions, Healing Touch, EFT, and a healing technique she created, Aroma Light. For more info, please visit: http://nikkisnaturalway.com/ All participants will receive a Healing Touch and Reiki combo session from Nikki. Both Reiki and Healing Touch are relaxing, healing, and therapeutic hands on techniques that uses energy healing and light touch to unblock and rebalance the energy system in and around the body. Most people find the treatments very soothing and relaxing. Reiki and Healing Touch stimulates the body, mind, and soul's own healing and growth process. The client is fully clothed and lies on a massage table. 
Elisabeth Olyvia Norton: Elisabeth has a background in sciences and psychology and has been coaching bodacious women on confidence, strengths, and how amazing they are for the last 10 years. She is a massage therapist, bodyworker, public speaker and Personal Coach. She's worked with hundreds of people on resilience, flow, and loving themselves. For more info please visit: http://www.areallybiglife.com/ All particpants will receive a Cranio Sacral session with Elisabeth. Cranio-Sacral Therapy, or CST, is a gentle, hands-on manipulation of a physiological body system called the cranio-sacral system. This system is comprised of the soft tissue and bones of the cranium (or head), the spine and the pelvis. Practitioners use light touch equivalent to the weight of a nickel. As a result of this tender technique, many clients claim that they can fall asleep during their CST sessions. The theory behind cranio-sacral therapy is that when there are blockages, an unharmonious balance in the body can occur. CST releases this blockages and restore the body to balance.
Itinerary:
8am: Check-in, coffee, tea
8:30am:  Welcome and Introductions
9am to 10am: Sound Journey with Gina Armstrong
10am: Healing Services
1pm to 2pm: Lunch, socialization
2pm to 6pm: Healing Services
6pm to 6:30om: Closing Meditation, Integration, Centering, Grounding
Registration Information and Cancellation Policy: 
We can take registrations up to November 3, 2017 or until day retreat is full.

Contact Christina at mindsoulandself@yahoo.com or 608.393.7353 with questions.

Space is limited to a maximum of 12 registered participants

Reserve early to guarantee your spot.

All participants must be at least 18 years old.

This is a women's wellness event celebrating women. Due to the schedule and intent of the event, registration is only open to women. 

Fee is $475 per person if registered by Sept 1/$499 if registered after. 

Contact Christina for mailing address if you would like to pay by check or money order. Otherwise, please pay by credit card, debit card, or Paypal by using the Paypal cart below.

A $200 deposit is required per person to reserve your spot. Payment in full is due by November 3, 2017.

Contact Christina if you want to set up monthly payments. Please note, if you set up monthly payments, the retreat must be paid off in full by the actual retreat date, so please register early so you have ample time to pay off retreat. Financing is also available through PayPal Credit. To learn more about PayPal Credit, click on the banner below by the PayPal cart. If interested, please choose that option when using the Paypal cart. Our retreats are small and personal to create a sacred space and often book up quickly

Please fill out the registration form below and pay at least the $200 deposit to reserve your spot (you may also pay in full)

We have a strict cancellation policy as over 10 people are involved in the planning and execution of this event. If you need to cancel for any reason up to 8 days before the event, your payment minus a $100 administrative fee will be refunded. If you need to cancel for any reason 8 days or less before the event you understand all payments are non-refundable, non-transferable, and are forfeited.

No registrations will be confirmed without a payment or without a registration form

Within 48 hours of registering, Christina will contact you to confirm.

Payment in full is due by November 3, 2017.
Day Retreat Payment & Registration
Women's Day Retreat Registration